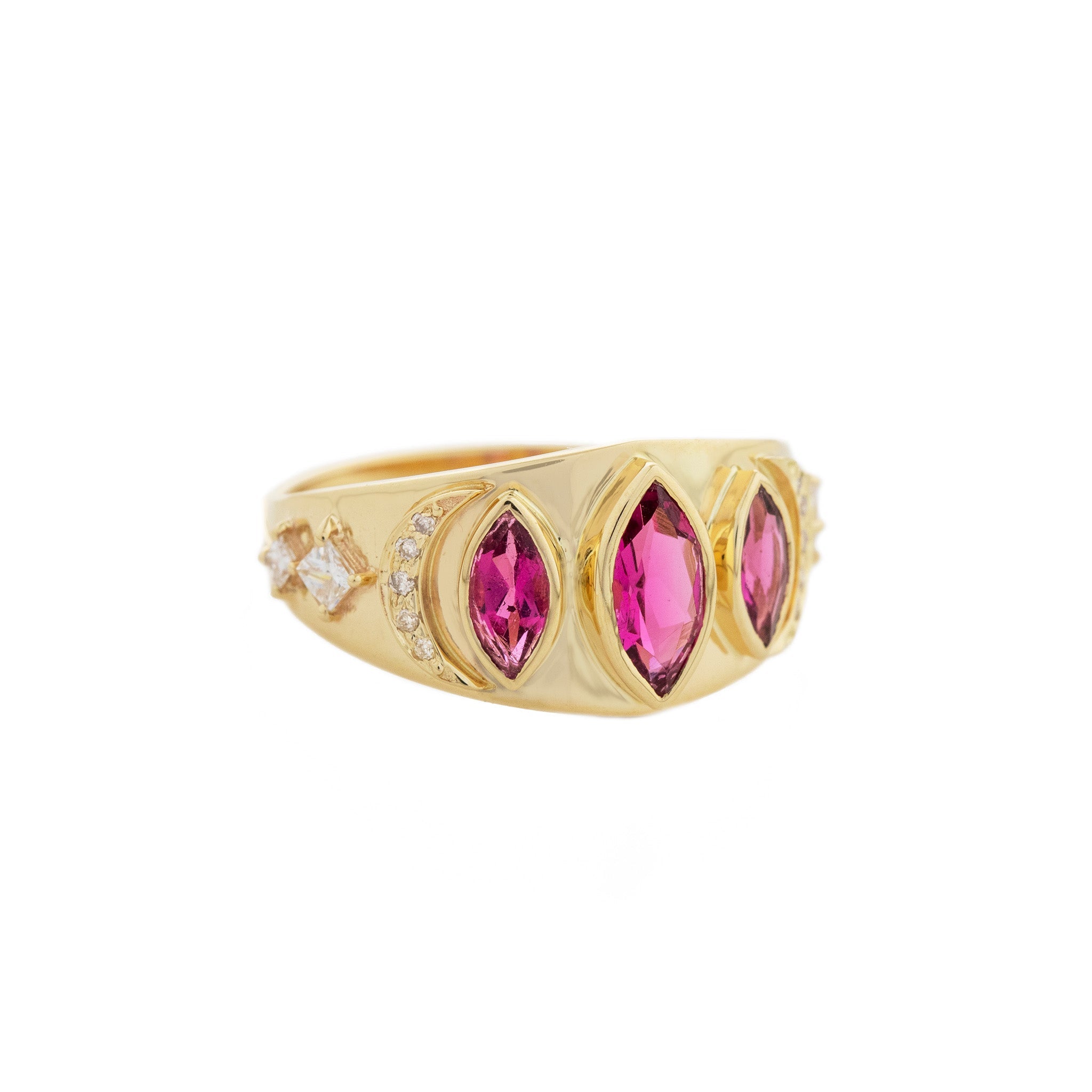 TRIPLE MARQUISE PINK TOURMALINE & DIAMONDS RING
CELINE DAOUST 14K LIGHT YELLOW GOLD TRIPLE MARQUISE TOURMALINE RING WITH MOON CRESCENT AND SQUARE DIAMONDS.
THE ANJA EYE IS ONE OF THE MOST IMPORTANT SYMBOLS IN HINDUISM. OFTEN SURROUNDED BY RAYS OF SUNLIGHT, THE ANJA EYE REPRESENTS THE EYE OF DIVINE WISDOM THAT SEEKS TO SEE AND KNOW UNIVERSAL TRUTHS.
TOURMALINE, ONE OF CÉLINE'S FAVORITE STONES, HAS MANY SPIRITUAL AND HEALING POWERS AS WELL AS MAGNETIC AND PROTECTIVE PROPERTIES.
+ PRODUCT DETAILS
. STONES COMBINATION IS APPROX. 1 X 1,3 CM WIDE
. SOLID GOLD 14K — 585/1000
TRIPLE MARQUISE PINK TOURMALINE & DIAMONDS RING