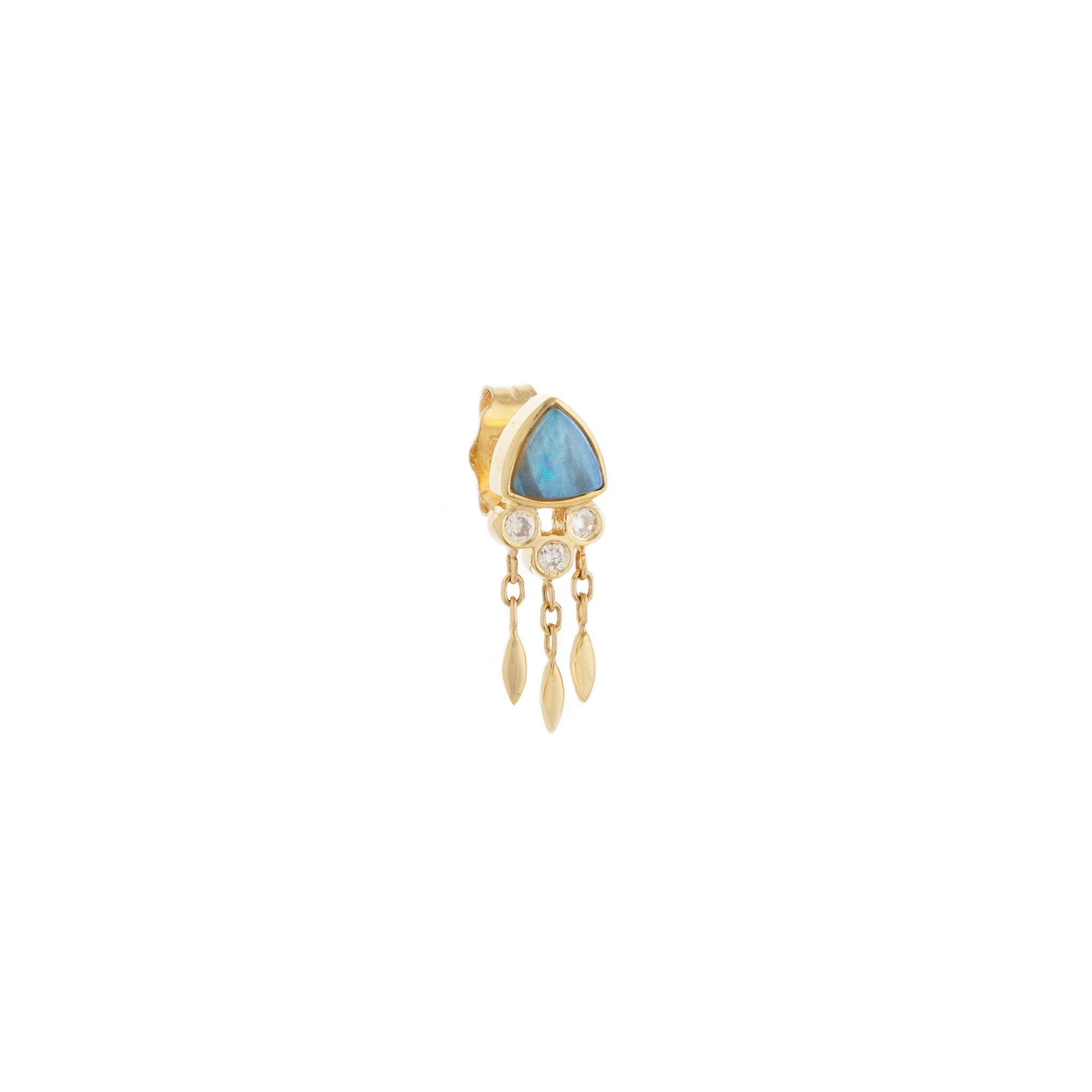 TRIANGLE OPAL & DIAMONDS SINGLE EARRING
CELINE DAOUST 14K LIGHT YELLOW GOLD EARRING WITH ONE TRIANGLE AUSTRALIAN OPAL DOUBLET, DIAMONDS, AND DANGLING DETAILS.
ALL PIECES FROM THIS COLLECTION ARE UNIQUE; EACH GEMSTONE WAS HAND SELECTED BY CÉLINE DURING HER TRAVELS ABROAD.
OPAL IS THE STONE OF FREEDOM AND INDEPENDENCE. ITS RAINBOW FLASHES ARE REFLECTIVE OF THE FIRE OF HUMAN SPIRIT.
+ PRODUCT DETAILS
. SOLD AS SINGLE / UNIQUE PIECE
. EARRING IS APPROX. 0,3 X 0,4 CM
. SOLID GOLD 14K – 585/1000
TRIANGLE OPAL & DIAMONDS SINGLE EARRING