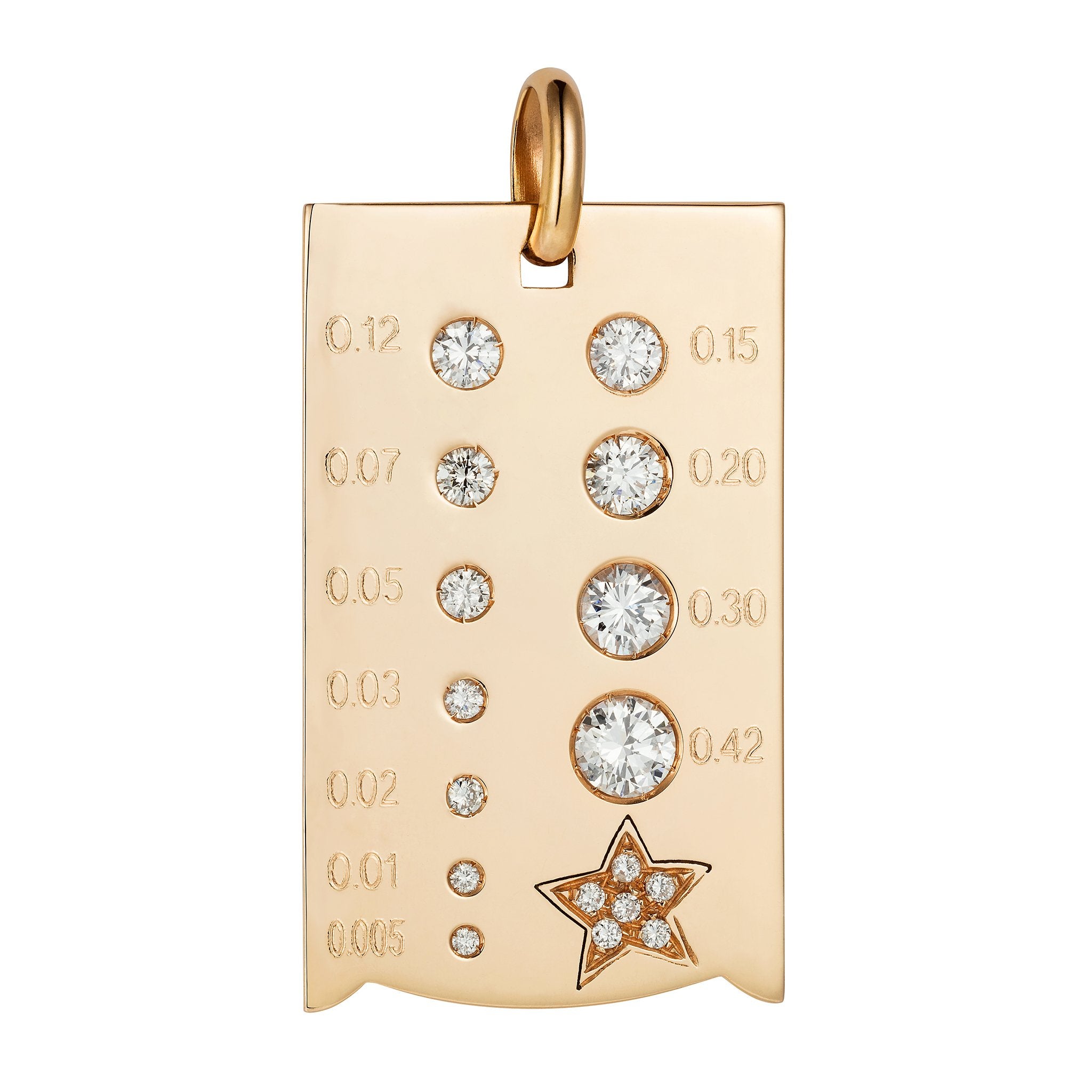 Superstellar Life Pendant
The Life Pendant features a diamond gauge motif, designed to be engraved with dates which are meaningful to the wearer.
Available in 18k Yellow Gold and set combinations of precious stones, this pendant is approximately 4cm tall.
This piece is meant to be worn with any of our classic chains, Discoball necklaces or Lucky Necklaces.
Each pendant comes with the carat weight engraved beside each stone. Please contact our Customer Service team should you wish to add a personalised engraving to this piece.
Please note that as each product is made by hand, there may be slight natural variations in the length or tone of pieces.
Superstellar Life Pendant