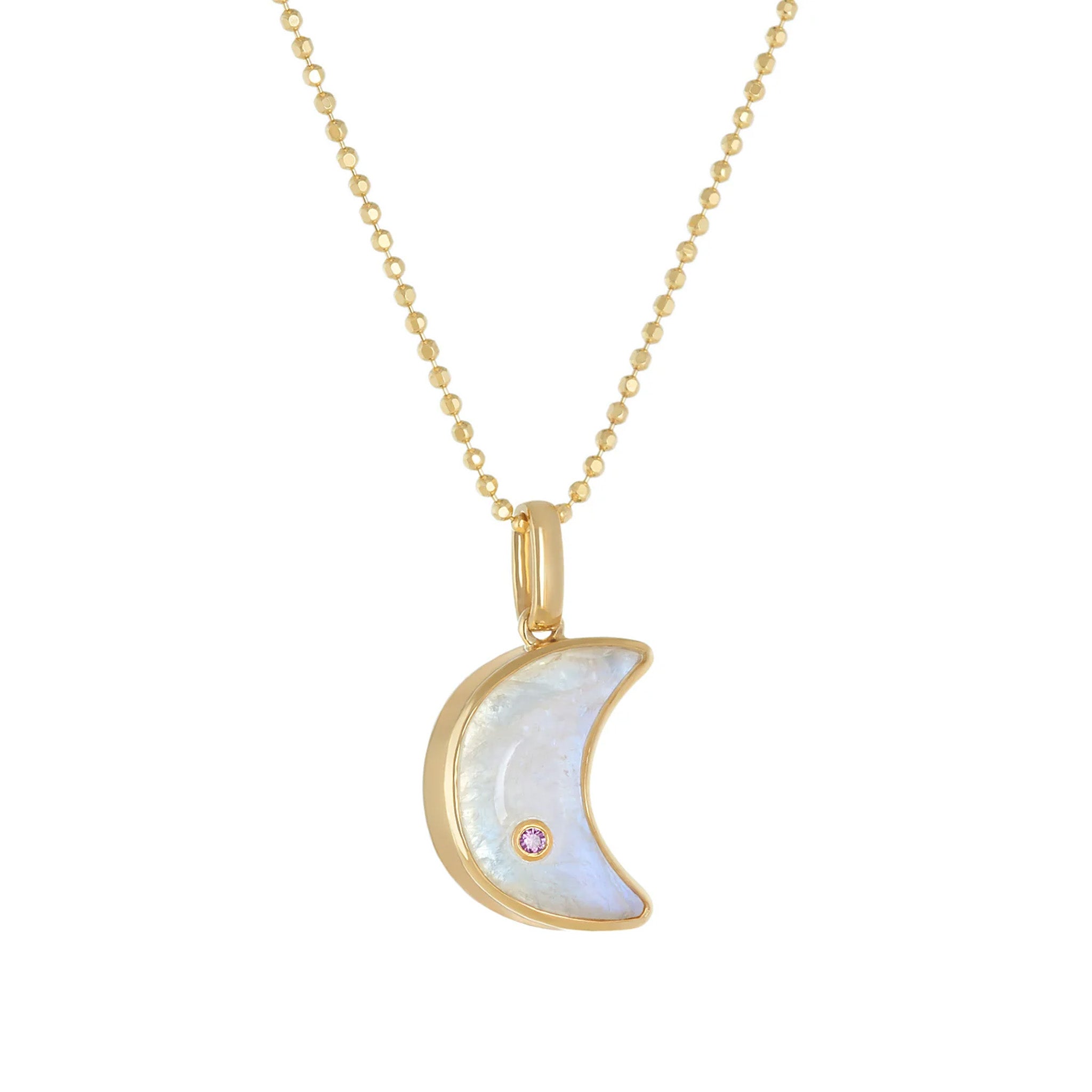 Moonstone Crescent Charm in 18k gold
Capturing the ethereal beauty of the moon in a graceful crescent design. This charm showcases a luminous moonstone, delicately nestled within the crescent shape, radiating a mesmerizing glow.
The moonstone is believed to enhance emotional balance and foster inner peace, making this charm a cherished talisman of tranquility and grace. Wear it as a symbol of intuition and feminine energy, allowing its ethereal beauty to inspire and uplift you.
18k gold charm
Moonstone facade
Diameter: 18mm x 16mm
Chain not included
Moonstone Crescent Charm in 18k gold