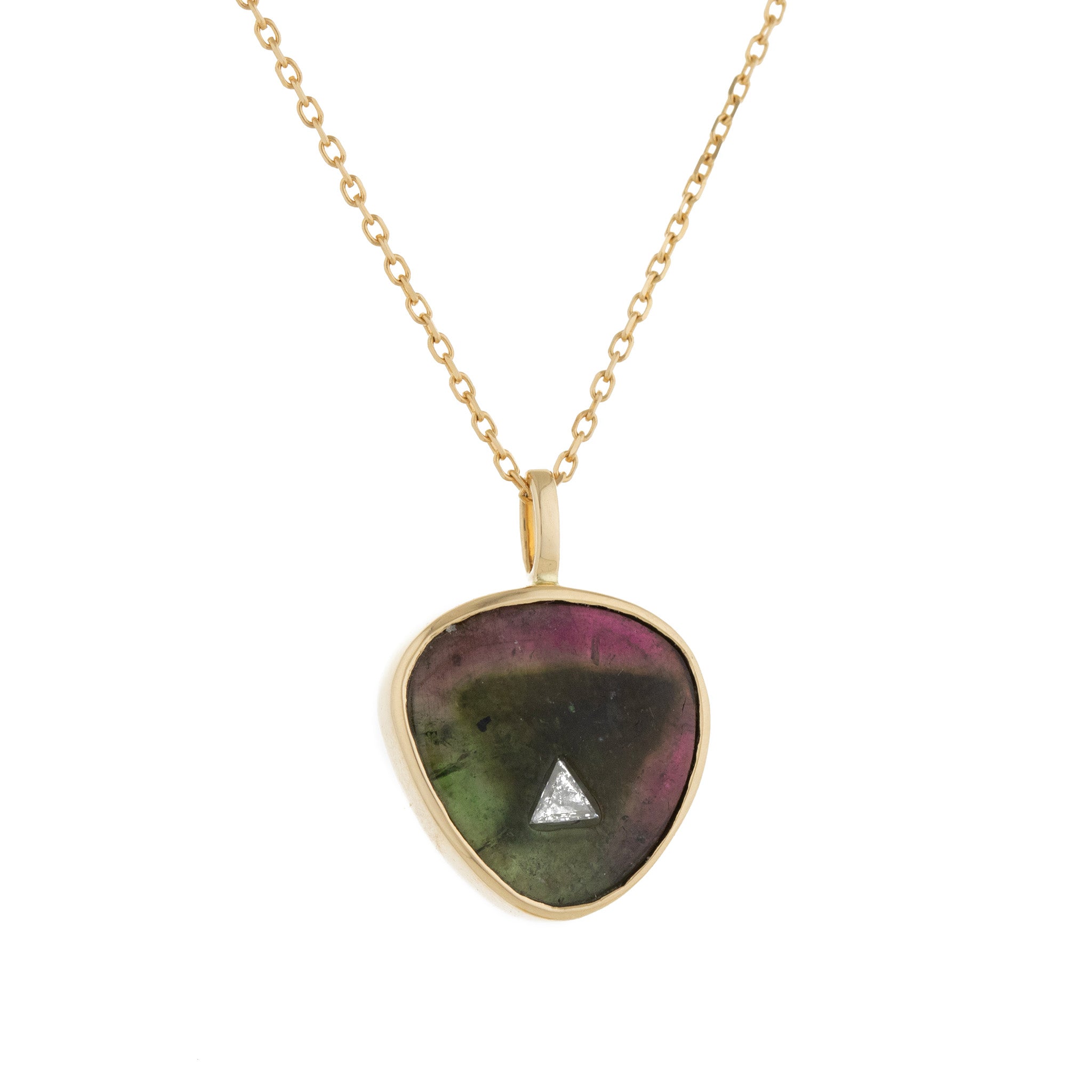 MEDIUM TOURMALINE WITH INCRUSTED DIAMOND NECKLACE
14K LIGHT YELLOW GOLD NECKLACE WITH TOURMALINE AND AN ENCRUSTED DIAMOND.
TOURMALINE, ONE OF CÉLINE'S FAVORITE STONES, HAS MANY SPIRITUAL AND HEALING POWERS AS WELL AS MAGNETIC AND PROTECTIVE PROPERTIES. WATERMELON TOURMALINE HELPS CALM AND SOOTH, IT INVITES LIGHT INTO YOUR HEART TO HELP BALANCE MASCULINE AND FEMININE ENERGIES.
+ PRODUCT DETAILS
. UNIQUE PIECE
. STONE IS APPROX. 0,9 X 1 CM
. NECKLACE IS 45 CM LONG
. SOLID GOLD 14K — 585/1000
MEDIUM TOURMALINE WITH INCRUSTED DIAMOND NECKLACE