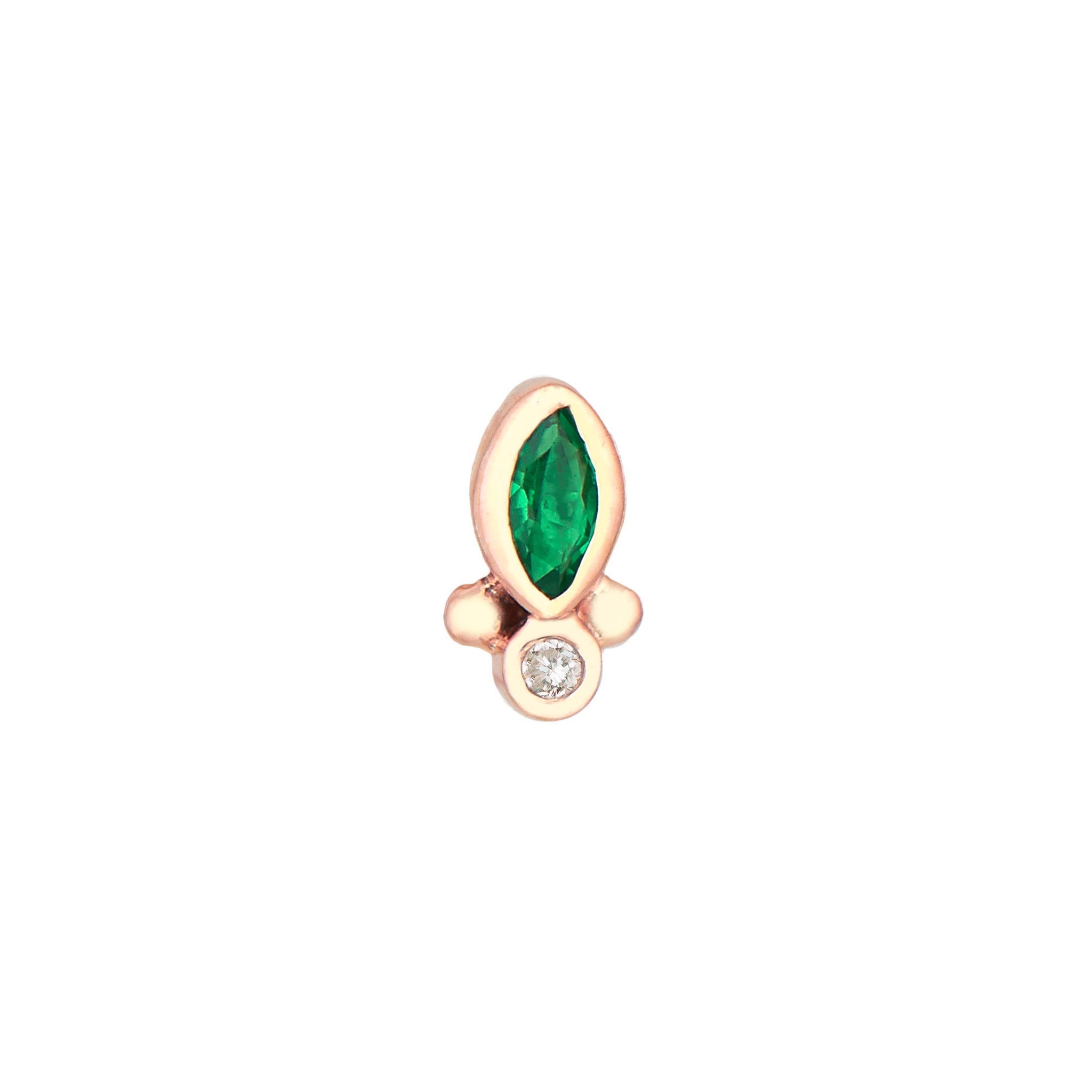 MARQUISE EMERALD SINGLE EARRING
CELINE DAOUST 14K LIGHT YELLOW GOLD SINGLE MARQUISE EMERALD STUD EARRING AND ONE DIAMOND. THE STONE COLOR IS AN INTENSE GREEN.
THE ANJA EYE IS THE ONE OF THE MOST IMPORTANT SYMBOLS IN HINDUISM. OFTEN SURROUNDED BY RAYS OF SUNLIGHT, THE ANJA EYE REPRESENTS THE EYE OF DIVINE WISDOM THAT SEEKS TO SEE AND KNOW UNIVERSAL TRUTHS.
EMERALD IS OFTEN REFERRED TO AS THE LOVE STONE, EMBODYING HARMONY, COMPASSION, AND UNCONDITIONAL LOVE.
+ PRODUCT DETAILS
. SOLD AS SINGLE – CONTACT US IF YOU WISH A PAIR
. THE EARRING IS APPROX. 0,5 CM LONG
. DIAMONDS WEIGHT 0,01 CT
. EMERALD WEIGHT 0,03 CT
. SOLID GOLD 14K — 585/1000
MARQUISE EMERALD SINGLE EARRING