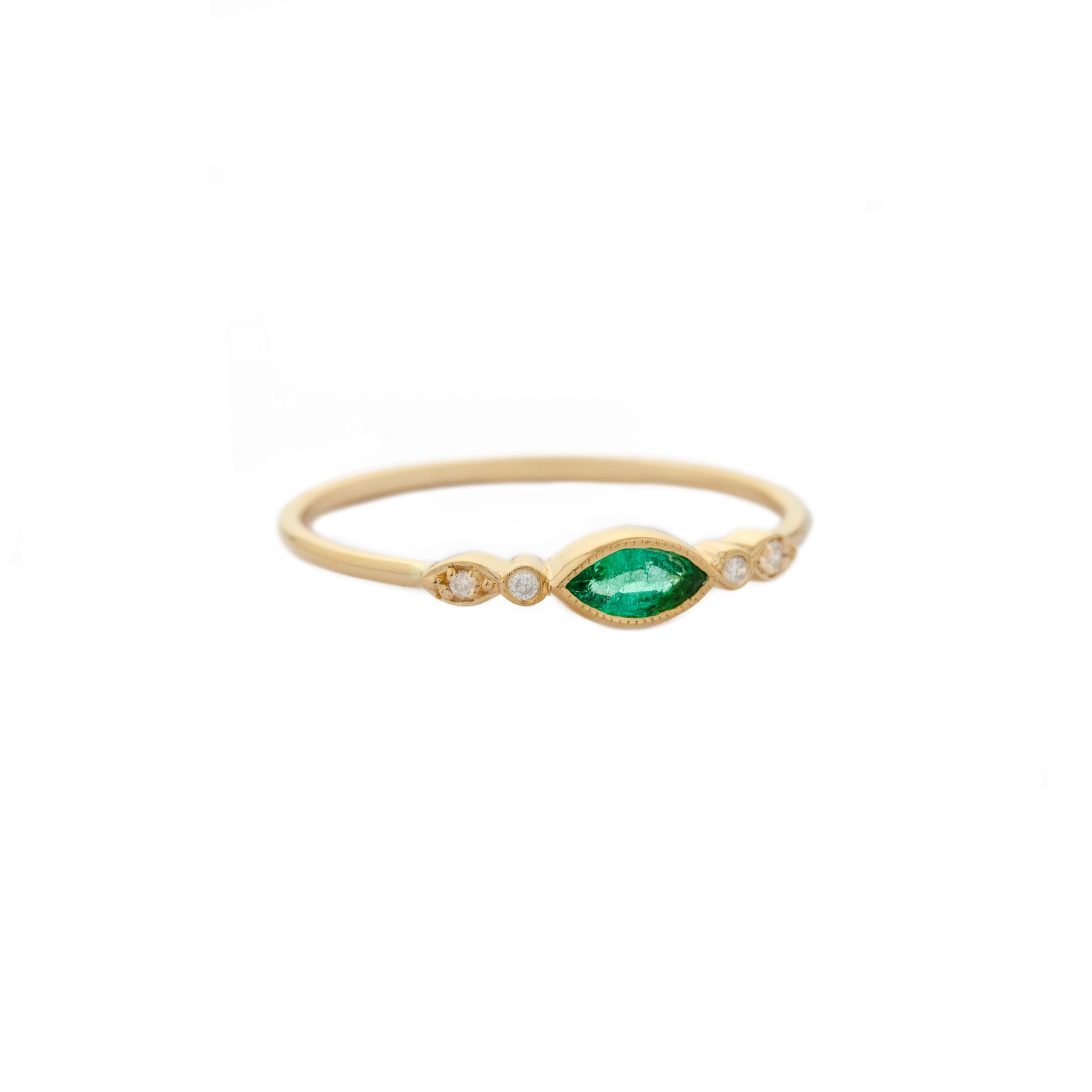 MARQUISE EMERALD & DIAMOND EYES RING
CELINE DAOUST 14K LIGHT YELLOW GOLD PROTECTION AND BELIEVES EMERALD MARQUISE RING WITH FOUR DIAMOND EYES. THE STONE COLOR IS AN INTENSE GREEN.
THE EMERALD HAS THE POWER TO STIMULATE UNIVERSAL INSIGHT AND OPEN-MINDNESS. IT IS THE SACRED STONE OF THE GODDESS VENUS. THE EMERALD IS A STONE OF GREAT HARMONY, WISDOM, AND LOVE.
AVAILABLE ON BACKORDER
ESTIMATED PRODUCTION TIME BETWEEN 4 TO 6 WEEKS. FOR MORE DETAILS PLEASE CONTACT US.
+ PRODUCT DETAILS
. STONE DIMENSION IS APPROX. 0,5CM WIDE
. DIAMONDS WEIGHT 0,02 CT
. GEMSTONE WEIGHT 0,12 CT
. SOLID GOLD 14K — 585/1000
MARQUISE EMERALD & DIAMOND EYES RING