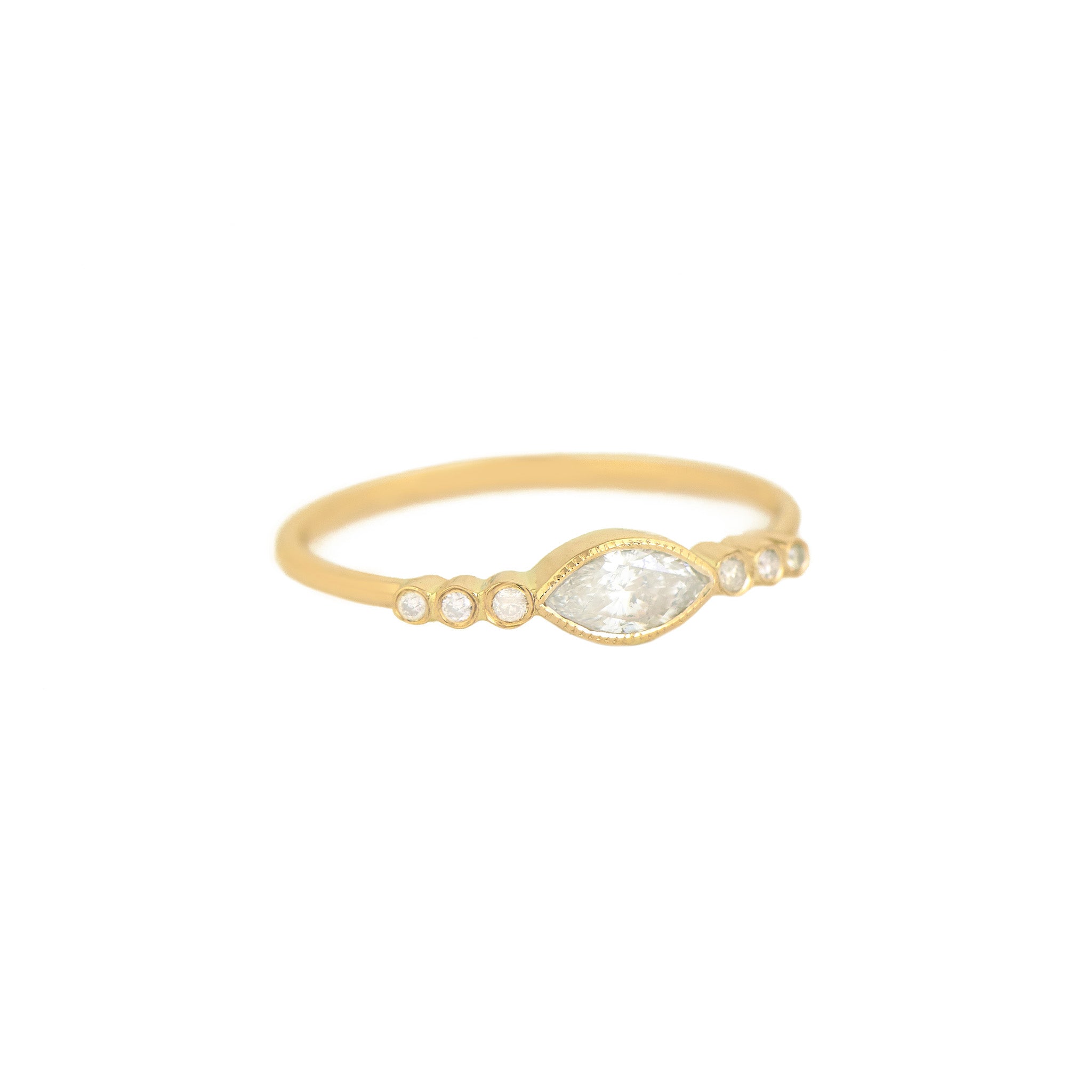 MARQUISE DIAMOND & SIX DIAMONDS RING
CELINE DAOUST 14K LIGHT YELLOW GOLD WITH ONE MARQUISE DIAMOND AND SIX DIAMONDS PROTECTION AND BELIEVES RING.
DIAMOND IS THE STRONGEST STONE KNOWN TO MAN, COMPOSED OF PURE CARBON IN A PERFECT ATOMIC PATTERN. IT IS AN EMBLEM OF PURITY, ETERNITY, AND INVINCIBLE SPIRITUAL POWER.
+ PRODUCT DETAILS
. DIAMOND MARQUISE IS APPROX. 0,4 X 0,7 CM WIDE
. DIAMONDS WEIGHT 0,28 CT
. SOLID GOLD 14K — 585/1000
MARQUISE DIAMOND & SIX DIAMONDS RING