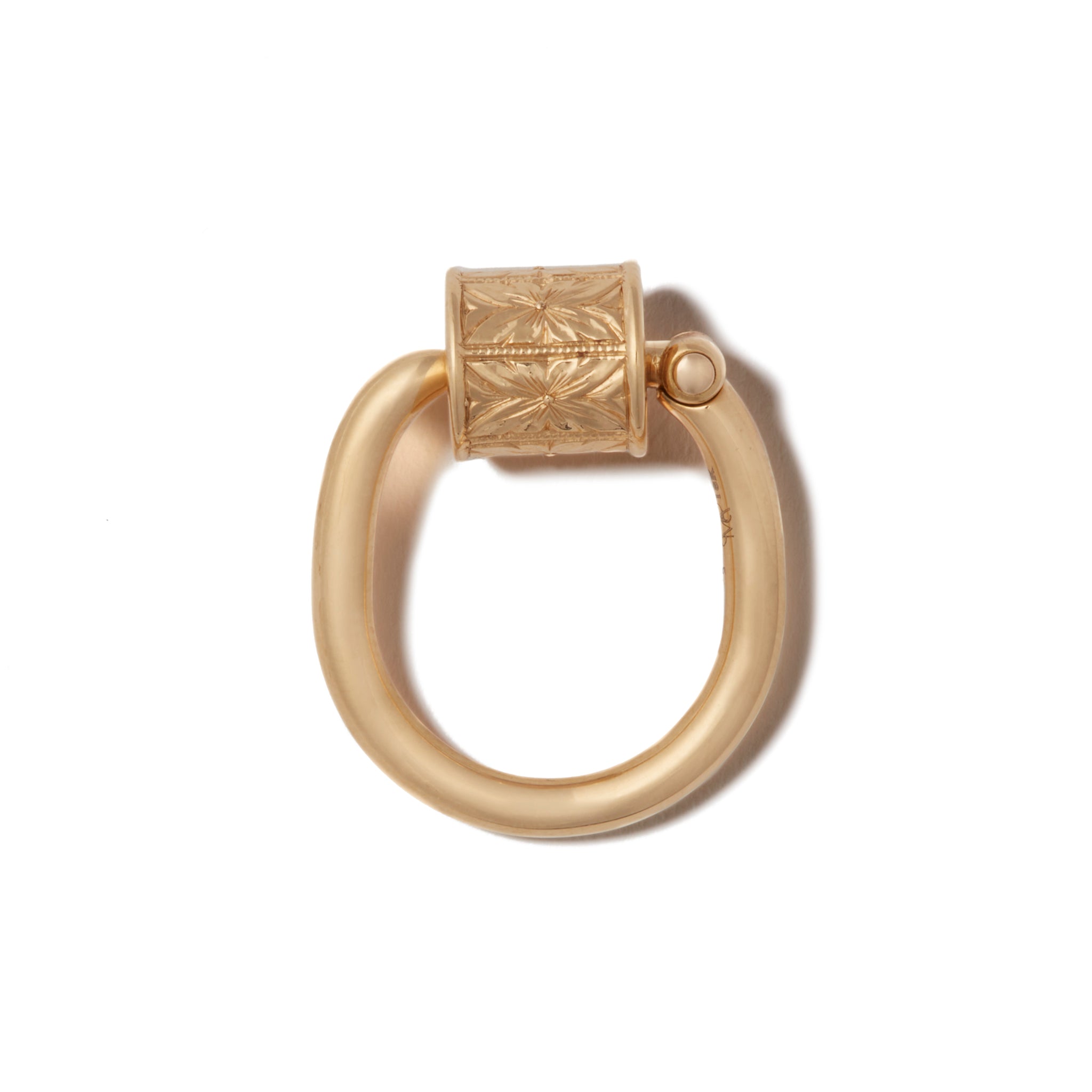 Hand Engraved Chubby Trundle Lock Ring in 18K Gold
Trundle is a 16th century word that means a small wheel or roller. We wanted to make a ring that had movement. That begged to be played with by the wearer.
The ring is especially comfortable because it is shaped with flat sides--like one's actual finger. Wear alone or stack.
Marla's words on our hand-engraving:
"Our locks could not exist without both the hand and the machine. By this I mean the hands of our talented jewelers and engravers and the modern technology that has allowed us to create these tools made of precious metals with great precision. Our Hand Engraved locks are the highest expression of this. We give master hand engravers our Regular Locks and let them engrave them at their discretion. No two are alike. We chose this size specifically to allow a generous surface area for the artistry to unfold."
In 18k Yellow Gold
Trundle is 9.5mm x 9.5mm, thickness of ring is 3mm.
Hand Engraved Chubby Trundle Lock Ring in 18K Gold