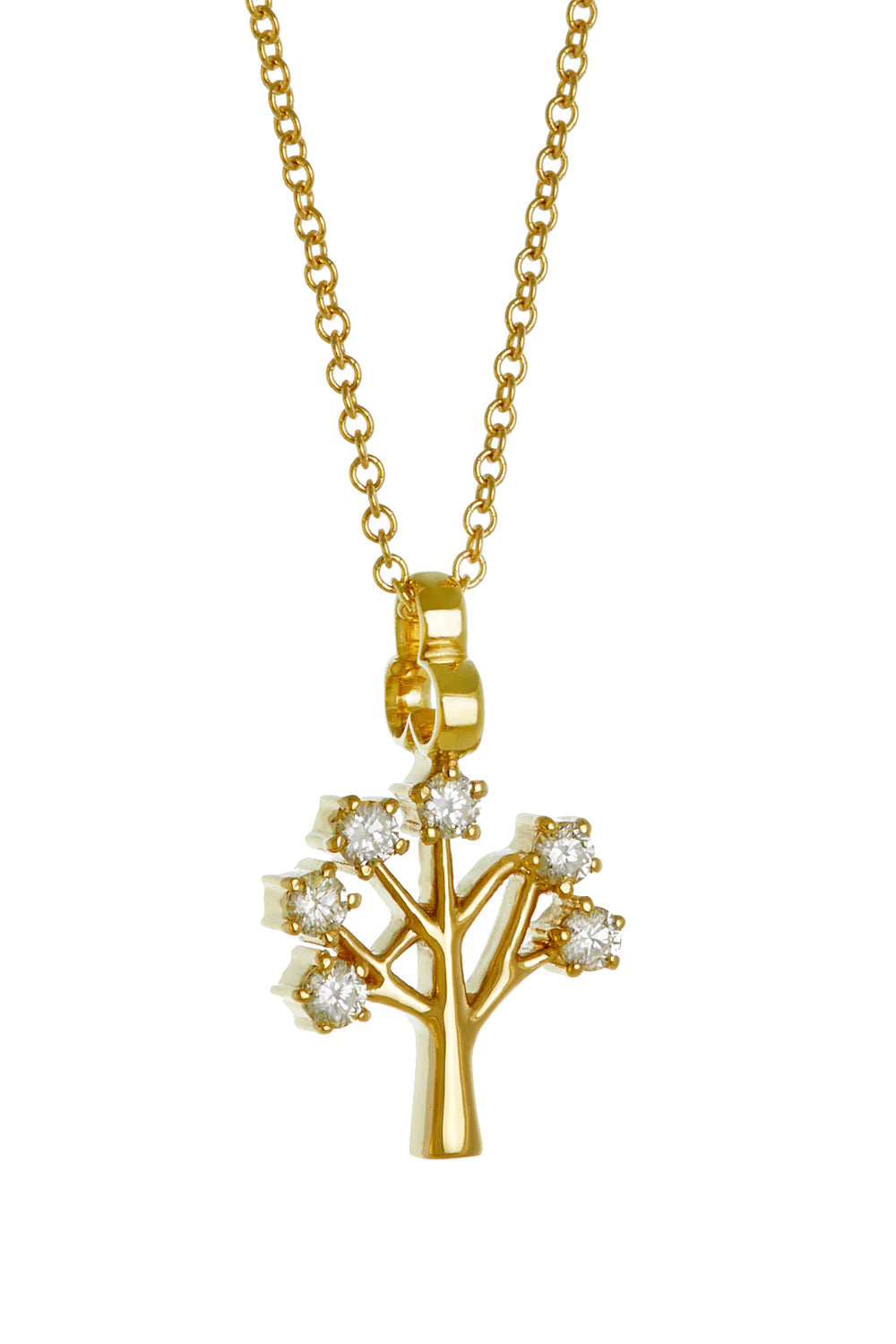 Diamond Tree Of Life Charm in 18K Gold
Embrace the profound symbolism of our Tree of Life Charm, a captivating piece that embodies the everlasting connection between roots and branches. This charm features intricate details, with roots firmly planted in the ground and branches reaching skyward, symbolizing the deep grounding in our past and the boundless potential for growth in the future.
Wear it as a meaningful reminder of your roots, grounding you in the richness of your heritage, while also inspiring you to embrace the limitless possibilities that lie ahead. Let the Tree of Life Charm be a powerful symbol of growth, strength, and the interconnectedness of all things.
18K Yellow Gold Tree Charm
TCW 0.20ct White Diamonds
Chain Not Included
Diamond Tree Of Life Charm in 18K Gold