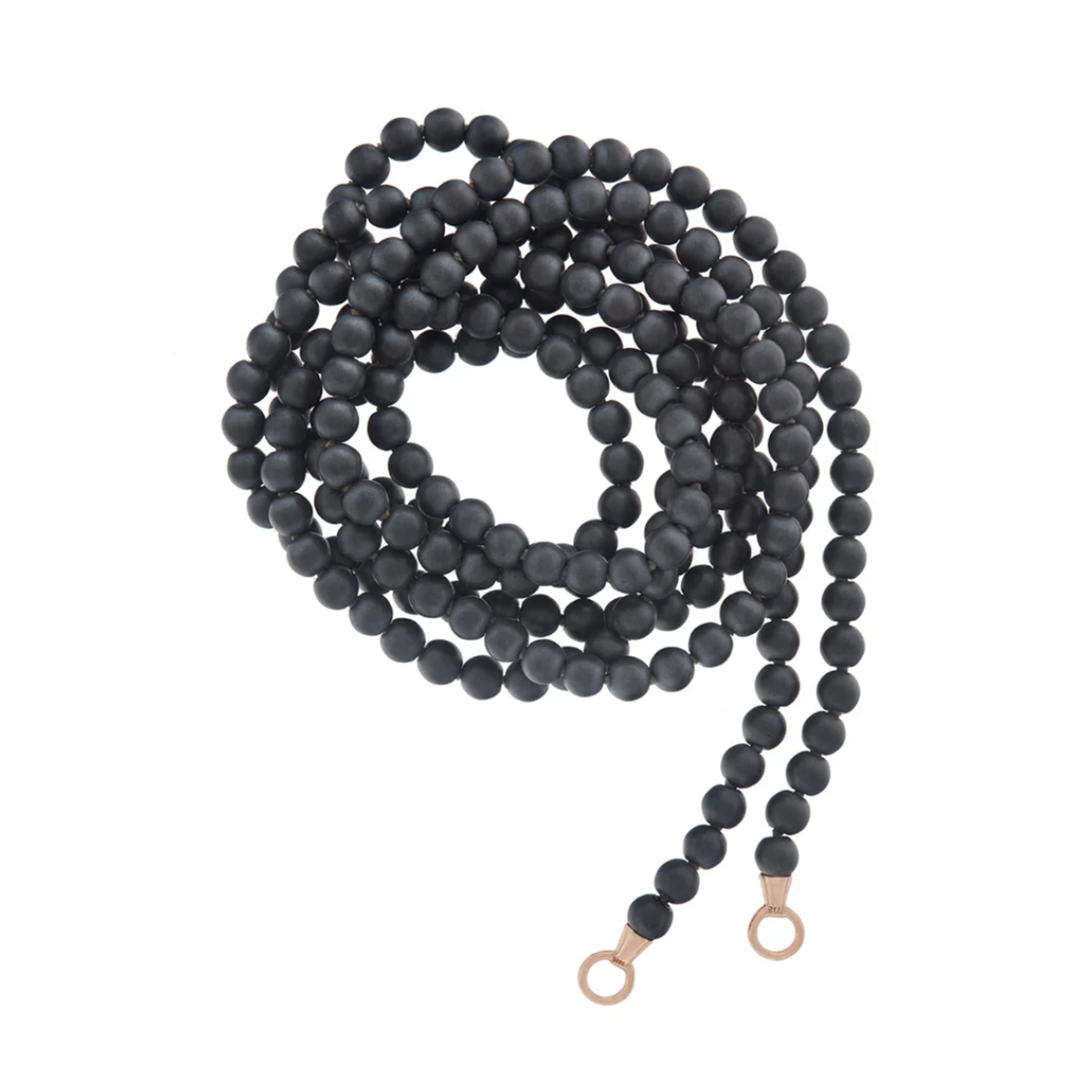 You've seen "mirrored Hematite" but this is different. This is a beautiful charcoal colored stone that feels wonderful to wear and imparts the coolness and weight of metal because it is the mineral form of Iron. Fun fact: It is considered by some to be the "stone of the mind". So feel free to feel smart when you wear it.
The strand is 48″ and is wearable as a bracelet or a necklace at various lengths by doubling and tripling. They are designed to be worn with Marla Aaron Locks. They can be worn in multiples or with our chains or simply on their own. Please reach out if there is a stone that you love that you don't see here. We love custom orders of unusual stones so if you're dreaming about it, we can probably source it and make it for you.
The loops on our strands are sturdy little workhorses that we incorporate with all types of stones including our pearls.
14k yellow gold loops
Inner diameter of loop is 5mm
6mm beads