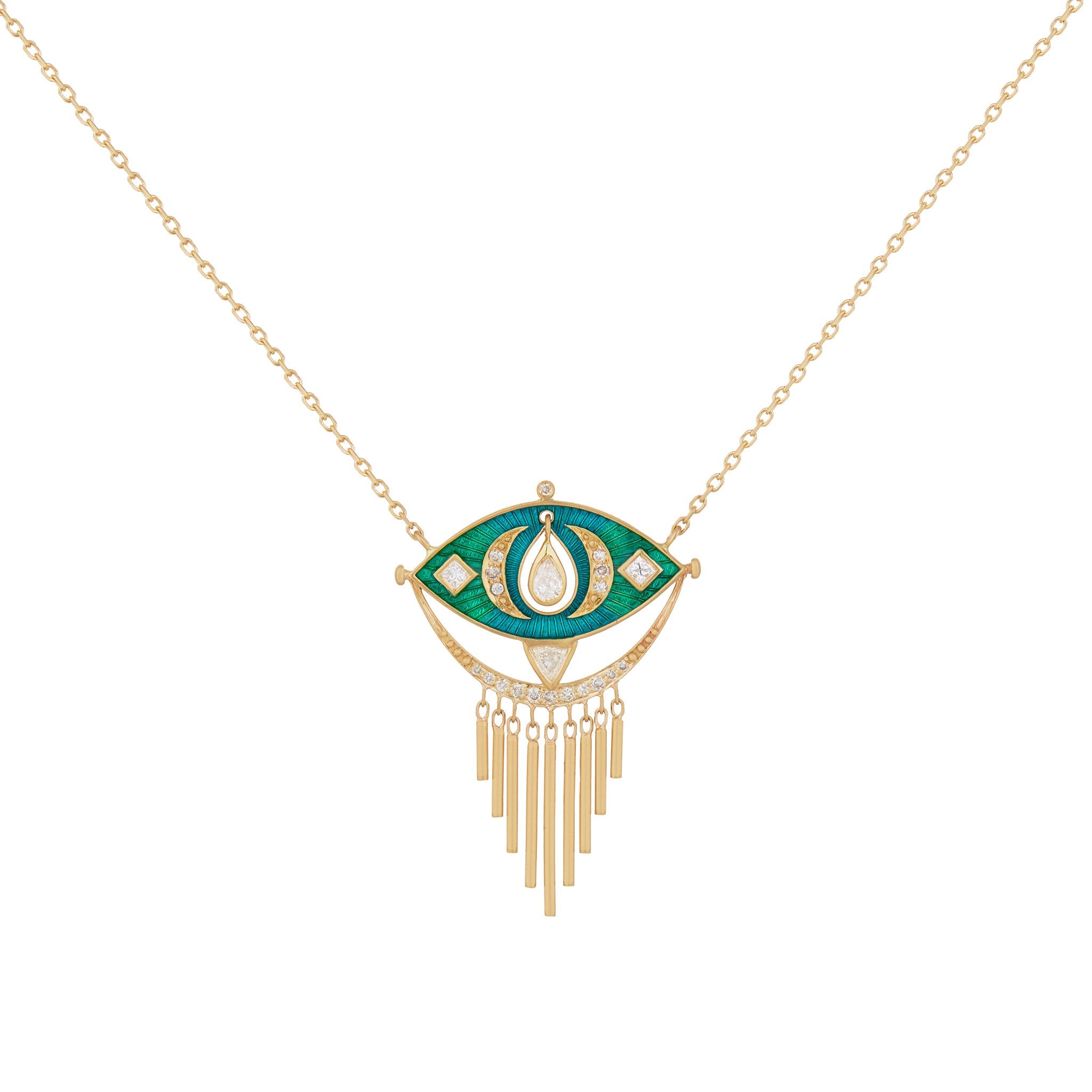 BLUE GREEN ENAMEL PEAR DIAMONDS EYE & TRILLION DIAMONDS NECKLACE
CELINE DAOUST 14K LIGHT YELLOW GOLD CHAIN NECKLACE WITH A GREEN ENAMEL PENDANT WITH ONE PEAR DIAMOND EYE, COMPLETED WITH SQUARE DIAMONDS AND DANGLING DETAILS. EACH PENDANT IS COLORED BY HAND.
THE ANJA EYE IS ONE OF THE MOST IMPORTANT SYMBOLS IN HINDUISM. OFTEN SURROUNDED BY RAYS OF SUNLIGHT, THE ANJA EYE REPRESENTS THE EYE OF DIVINE WISDOM THAT SEEKS TO SEE AND KNOW UNIVERSAL TRUTHS.
+ PRODUCT DETAILS
. PENDANT IS APPROX. 2 X 3 CM LONG
. CHAIN IS 40 CM LONG – ADJUSTMENT RING AT 36,5 CM
. SOLID GOLD 14K — 585/1000
BLUE GREEN ENAMEL PEAR DIAMONDS EYE & TRILLION DIAMONDS NECKLACE