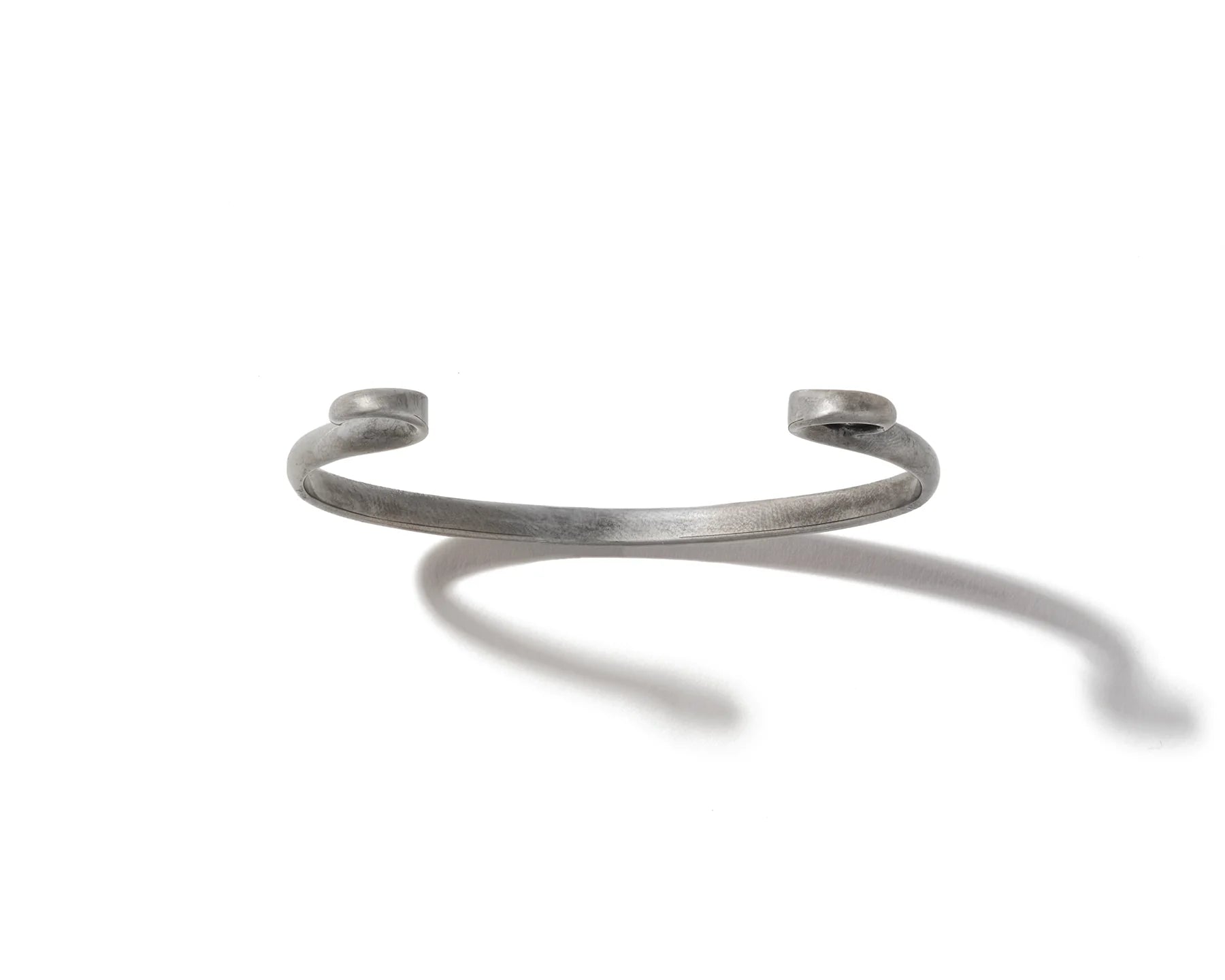 Blackened Silver Hard Hook Bracelet
Marla Aaron created the Hard Hook bracelet to allow for the locks to be "converted" into a bangle bracelet. Works beautifully with the Regular Lock, Medium Lock, and Heartlock. Can even be worn with multiple locks. The bracelets all have a certain "springiness" to allow for multiple sizes of locks to be worn with it. 
Regular fits up to a size 7 wrist and Large fits up to an 8. Some people prefer to wear the larger size for a more "bangly" feeling.
Blackened Sterling Silver
Blackened Silver Hard Hook Bracelet