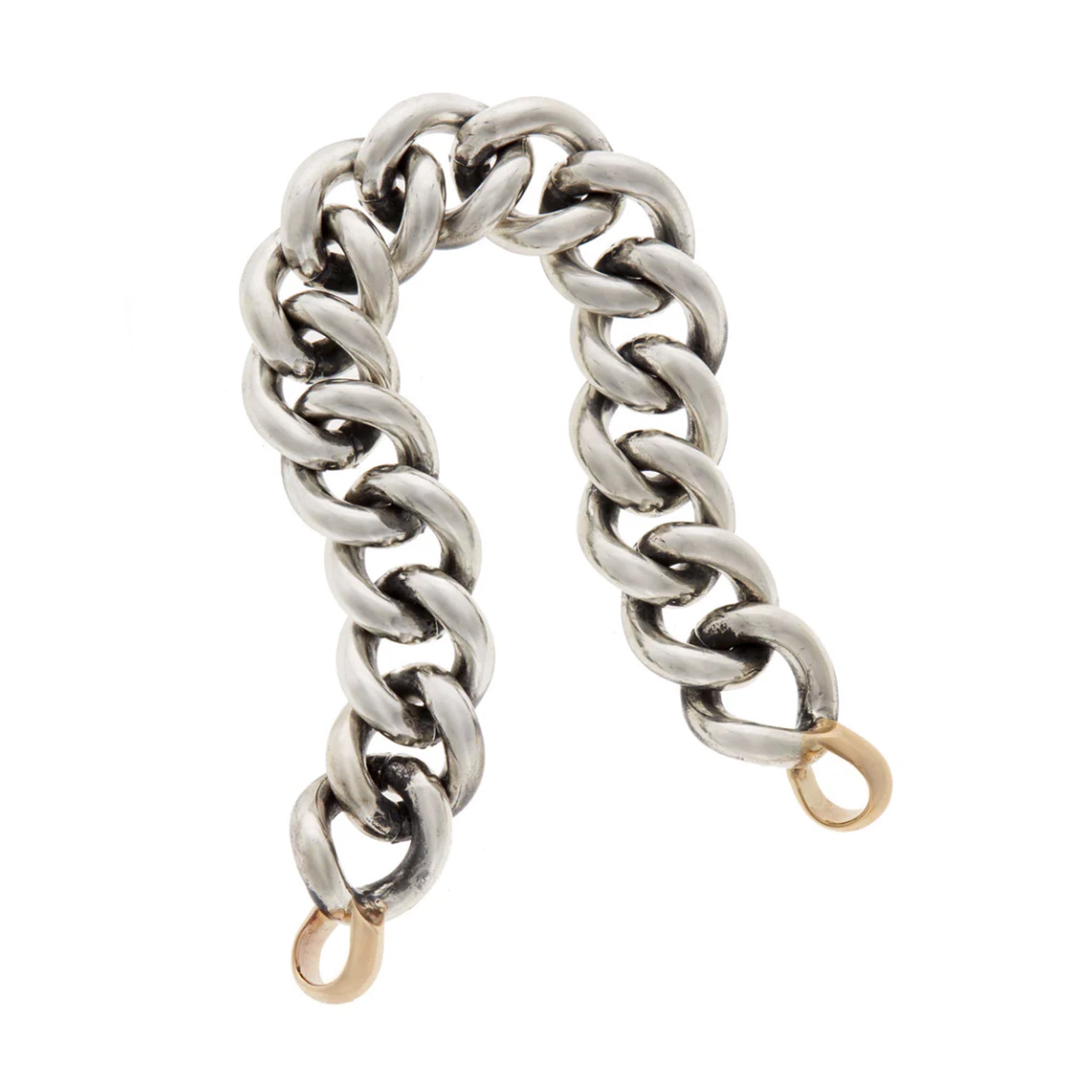 Mega Curb Chain in Silver Bracelet
One of Marla's thickest, biggest bracelets.
Works beautifully with all the locks (besides the Babylock, Boltlock, Boomerang Lock, Crosslock, and Starlock).
Sterling Silver Chain with 14k Gold Loops
The links each measure about .5in X .5in, with a width of 15 mm, and thickness of 3.5 mm.
Mega Curb Chain in Silver Bracelet