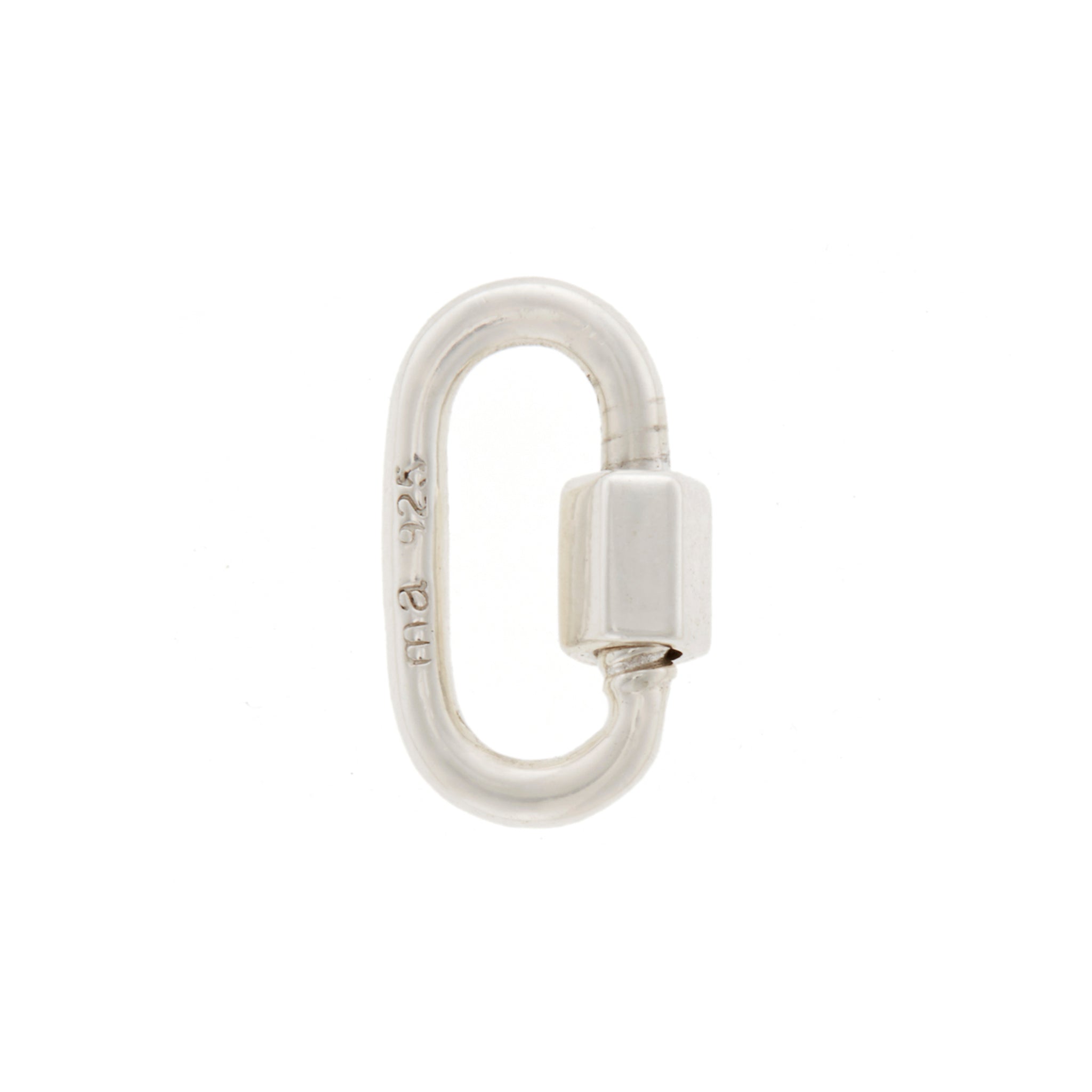 The Babylock is our most popular lock--used as a connector, a clasp, a charm holder and for many, the very first lock that they purchase.
It measures 1.5cm x 9mm with a thickness of 2mm, closure is 4mm. The Babylock fits on all chains, or strands. Ideal for a necklace. They have six sides and can be machine engraved with up to 3 letters, numbers or symbols per side.
Sterling Silver
Fun fact about the Babylock: 12 linked together make a bracelet for an average sized wrist. And yes this has been done more than once.