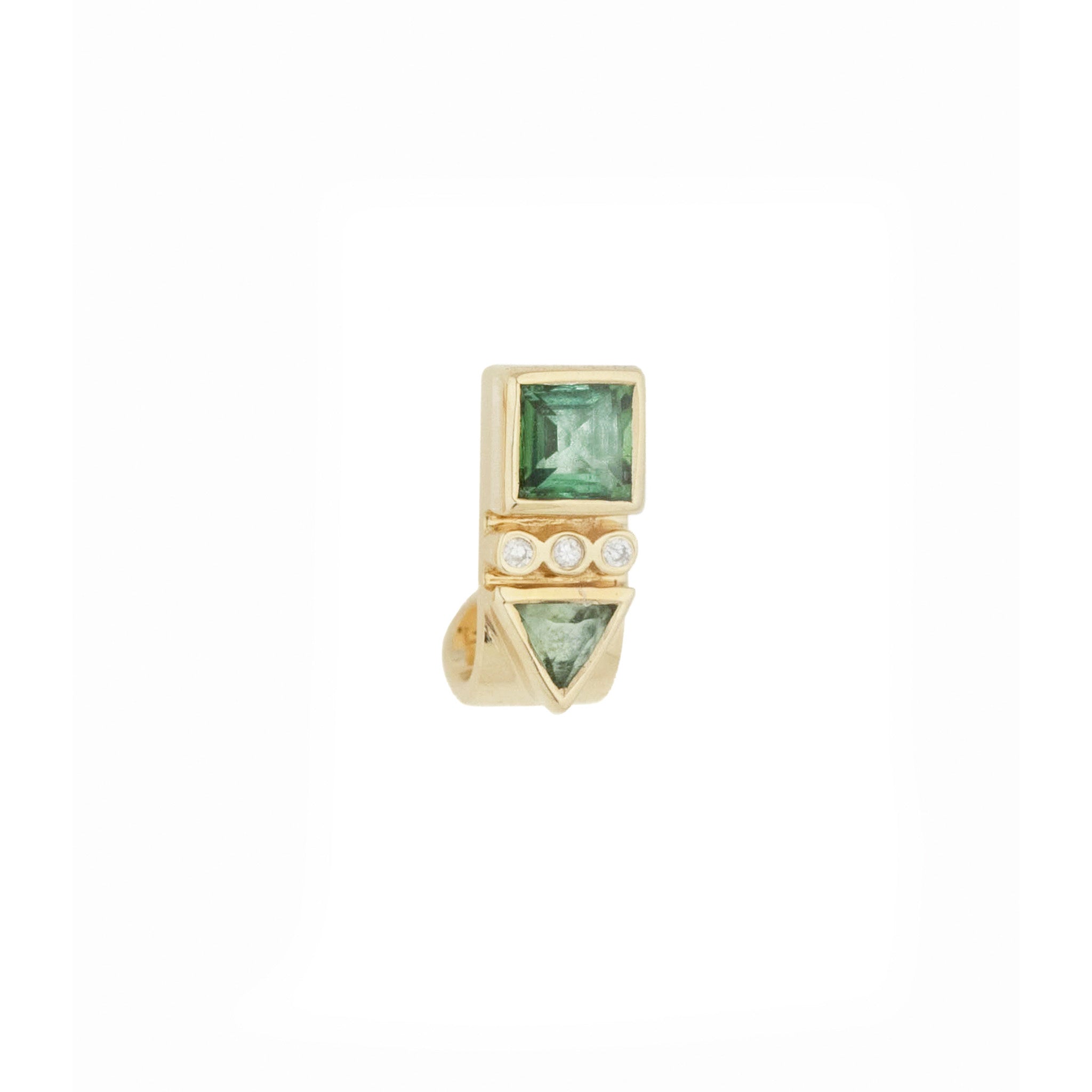 TOTEM TOURMALINE & DIAMONDS SINGLE HOOP EARRING
CELINE DAOUST 14K LIGHT YELLOW GOLD TOTEM HOOP EARRING WITH ONE SQUARE AND TRIANGLE KAKI TOURMALINES & DIAMONDS.
THE TOTEM IS A PROTECTIVE TALISMAN AND A LUCKY CHARM. IT IS A SYMBOL OF SPIRITUALITY AND STRENGTH.
TOURMALINE, ONE OF CÉLINE'S FAVORITE STONES, HAS MANY SPIRITUAL AND HEALING POWERS AS WELL AS MAGNETIC AND PROTECTIVE PROPERTIES.
+ PRODUCT DETAILS
. UNIQUE PIECE
. SOLD AS SINGLE
. EARRING IS APPROX. 0,7 CM LONG
. SOLID GOLD 14K — 585/1000
TOTEM TOURMALINE & DIAMONDS SINGLE HOOP EARRING