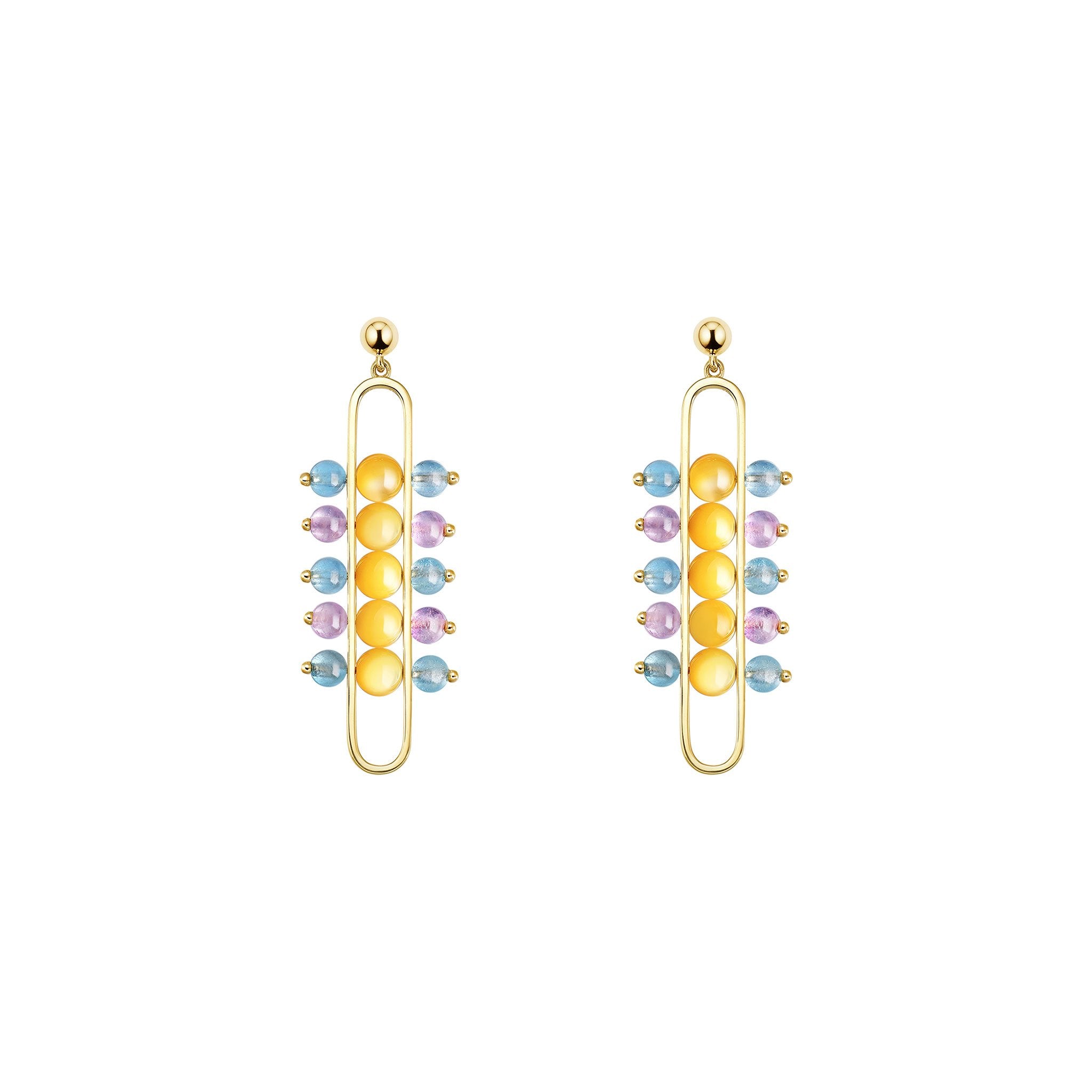 The Impressionists Dangle Earrings
Details: 18 Karat Yellow Gold, Golden Mother-of-Pearls, Aquamarine, Amethyst. ZEEMOU ZENG carefully selects each of our collection gemstones. As they are natural, the colour may vary from one creation to another.
H:40mm, W:14mm
This beautifully crafted pair of earrings features hand selected golden Mother-of-Pearl, Aquamarine and Amethyst beads set in 18k Yellow Gold. The gems are chosen for their quality and colour to best echo those hues in Claude Monet's painting 'Water-Lilies'. This painting hangs in The National Gallery, London.
The Impressionists Dangle Earrings