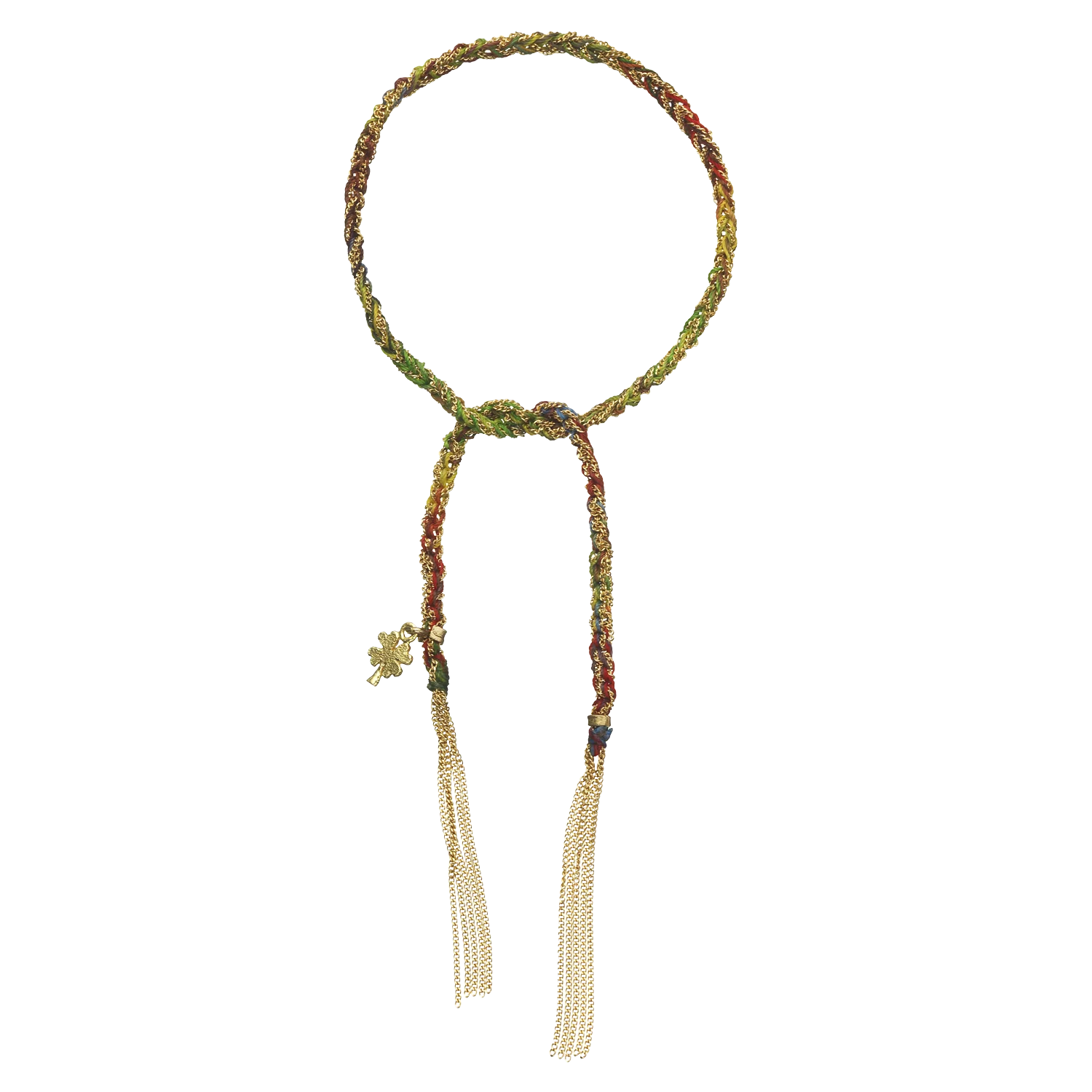 This Lucky bracelet features an 18k Gold diamond-cut chain, hand braided with rainbow silk and finished with a four leaf clover charm symbolising Luck.
It is approximately 34cm, including 4.5cm long tassels on either end. Meant to be worn alone or layered — or mixed-and-matched with our 1885 Links to create new combinations.
Please note that each piece is made by hand, resulting in slight variations in length. Each bracelet may appear different in tone due to the multicoloured silk used.