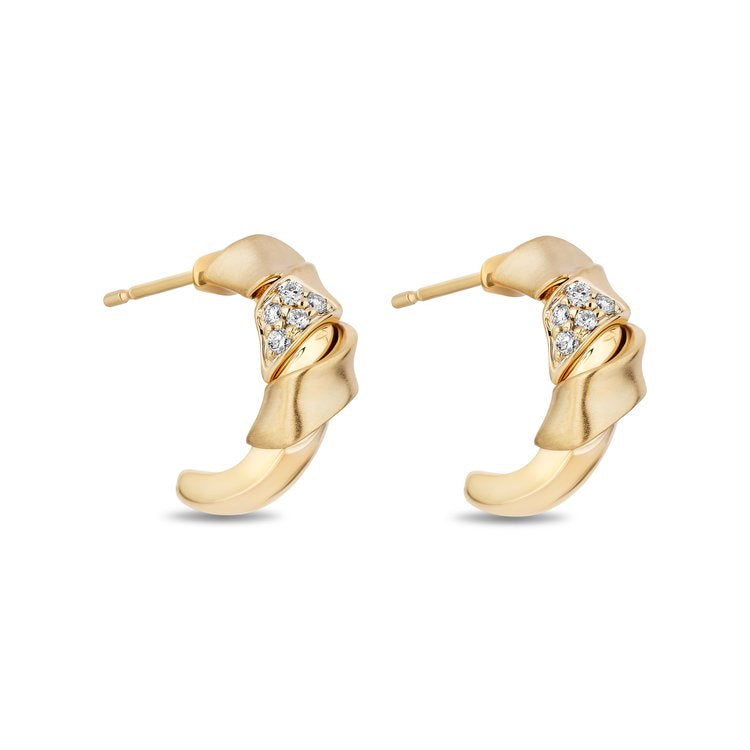 The Mason and Books Chiffon Collection at its essence represents ever changing beauty formed from chaos. The free flow of ribbon finding its shape, just as we all discover meaning through the messy disorder of our everyday lives. 
This collection was developed as a natural evolution of the Bow Collection, where the perfectly pressed symmetry of the bow unravels to reveal an even more sophisticated careless beauty.   
It's with the same multi-dimensional lens that Jamie Books sculpts all of her pieces. Always stretching the bounds of materials, textures and finishes.  Books delicately places emphasis on all angles and vantage points, creating a depth rarely seen from an emerging designer. 
14k gold
.15TCW
sold as a pair