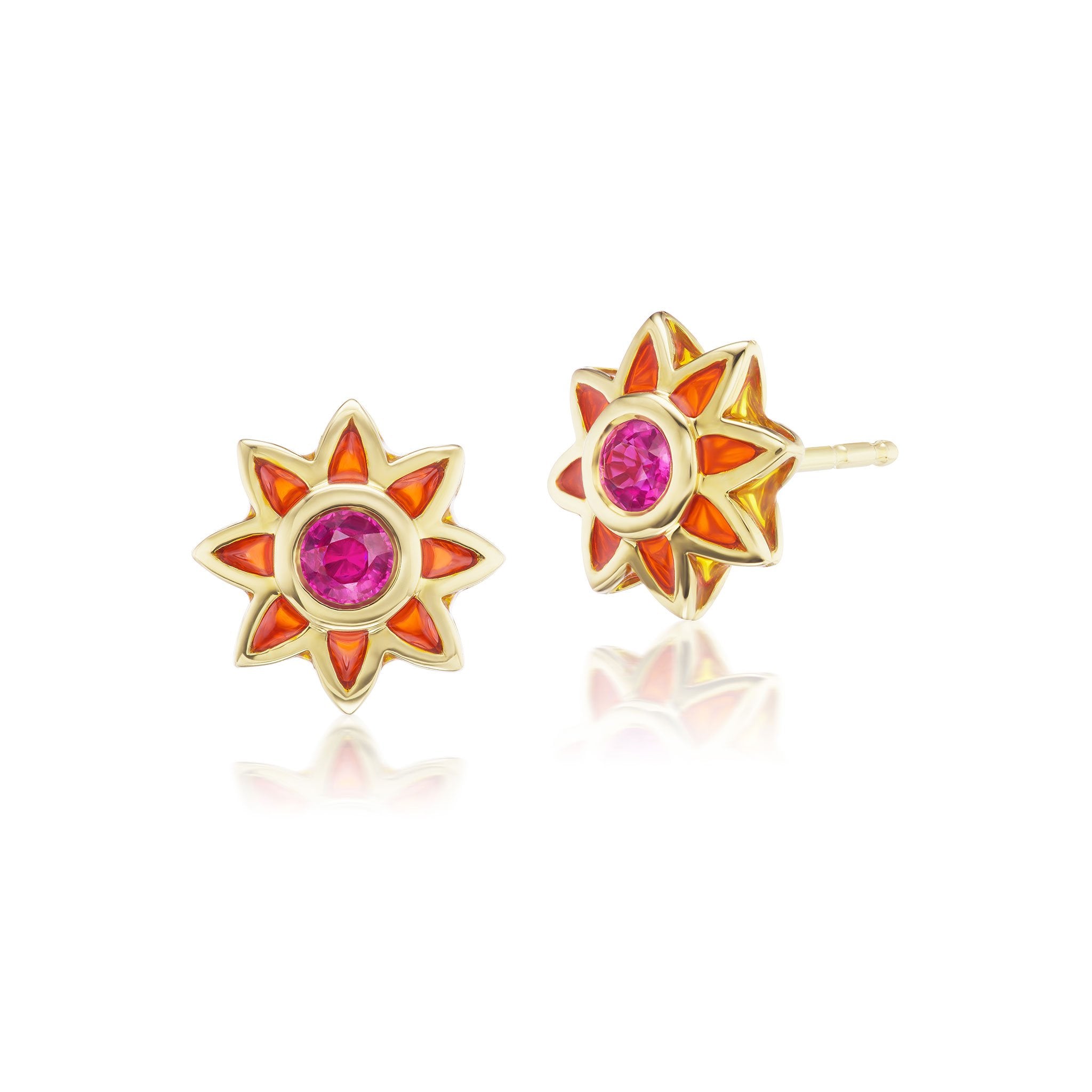 Pink/Orange Aura Bliss Studs
The eight-eight petal flower has symbolic meaning in many traditions.
It is one of the common symbols of Buddhism and represents the stages of enlightenment. It is a symbol of rebirth, growth, and purification of the spirit.
"Follow your bliss and the universe will open doors where there were only walls." —Joseph Campbell
Orange in the aura may then indicate flowing creative energy.
Product Description:
• 18K Yellow Gold
• 0.40 carats of Pink sapphire
• Orange and Yellow Plique-à-jour (French for "letting in daylight")
• 11-12mm Diameter
• Sold as a pair
Pink/Orange Aura Bliss Studs