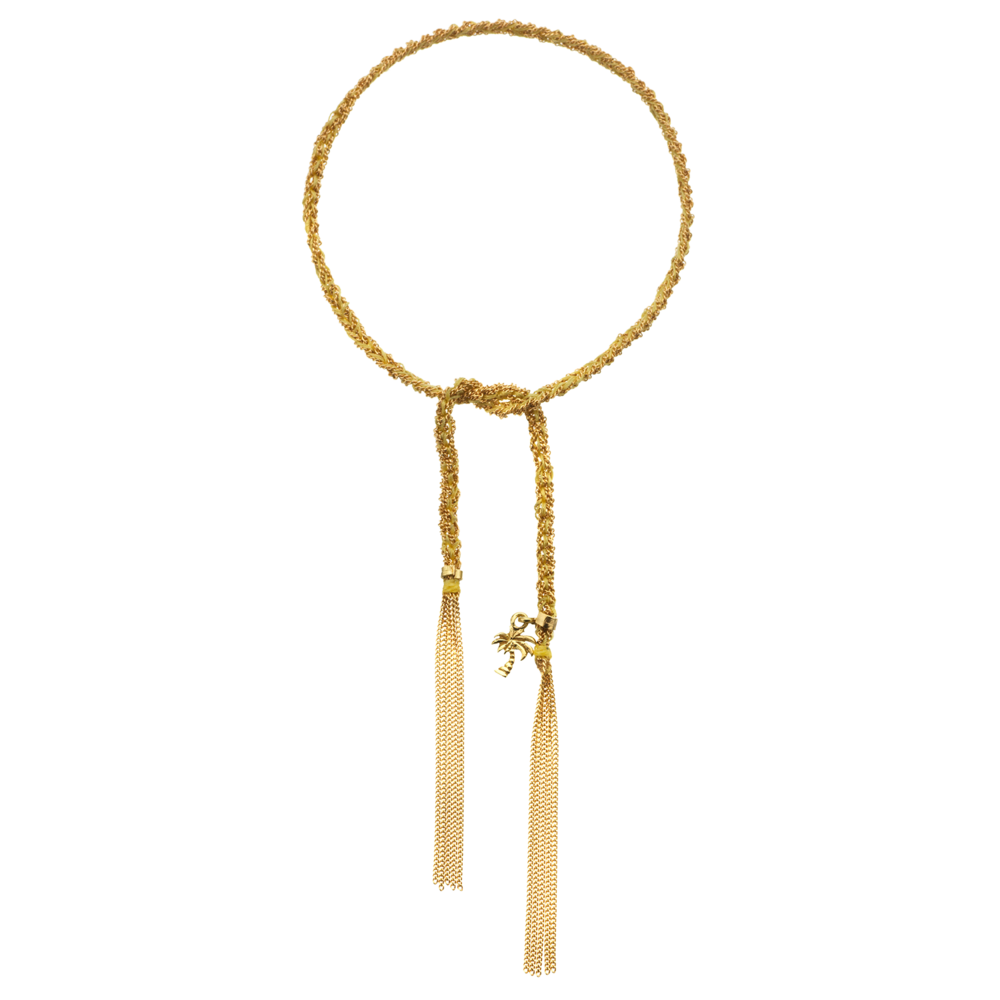 LUCKY BRACELET WITH TRAVEL CHARM
The Lucky Bracelet is Carolina Bucci's take on the classic cotton friendship bracelets of her childhood.
18k Yellow Gold diamond-cut chain, hand braided with Yellow silk and finished with a Palm Tree Charm symbolising Travel.
This bracelet is meant to be worn alone or layered. Double knot and make a wish when tying.
Each bracelet is approximately 34cm, including 4.5cm long tassels on either end.
LUCKY BRACELET WITH TRAVEL CHARM