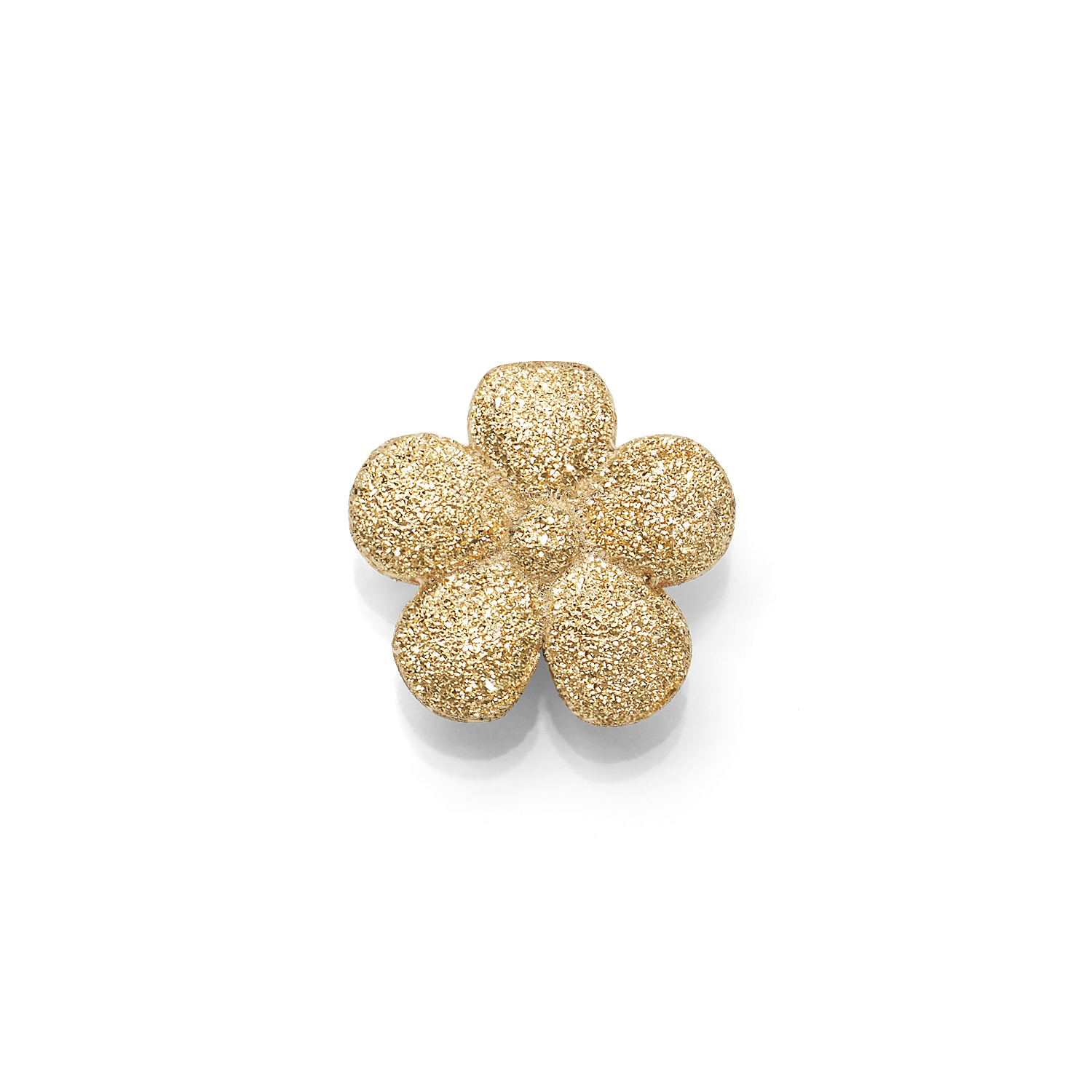 FORTE BEADS FLORENTINE FINISH FLOWER BEAD
FORTE Beads is a collection based around a rainbow of precious hard-stone beads and an array of 18k Gold beads & Letters. Each FORTE Beads piece is a unique expression of how you live today, how you feel today… Easy to construct and just as easy to deconstruct and start again.
Our 18k gold Flower beads have been created to add a playful twist to your FORTE Beads necklace or bracelet. Each of our Florentine Finish beads have been meticulously crafted in our Atelier with our signature finish, created with a diamond tipped tool, that leaves shimmering indents.
FORTE BEADS FLORENTINE FINISH FLOWER BEAD