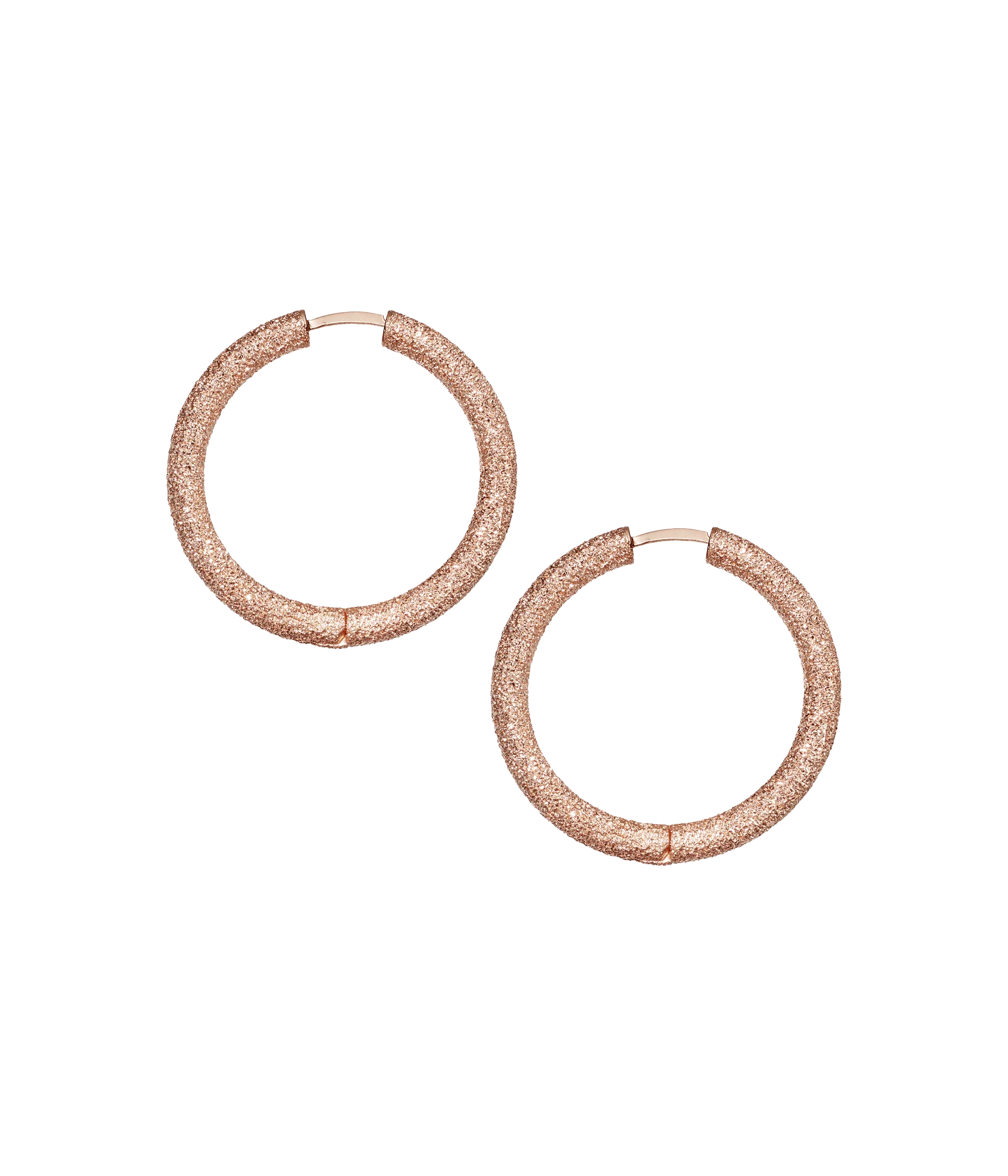 Florentine Finish Small Round Hoop Earrings - Pink Gold
A pair of small round hoops made from 18k Gold in our signature Florentine Finish. These earrings measure approximately 3cm in diameter.
Please note that as each product is made by hand, there may be slight natural variations in the length or tone of pieces.
Florentine Finish Small Round Hoop Earrings - Pink Gold