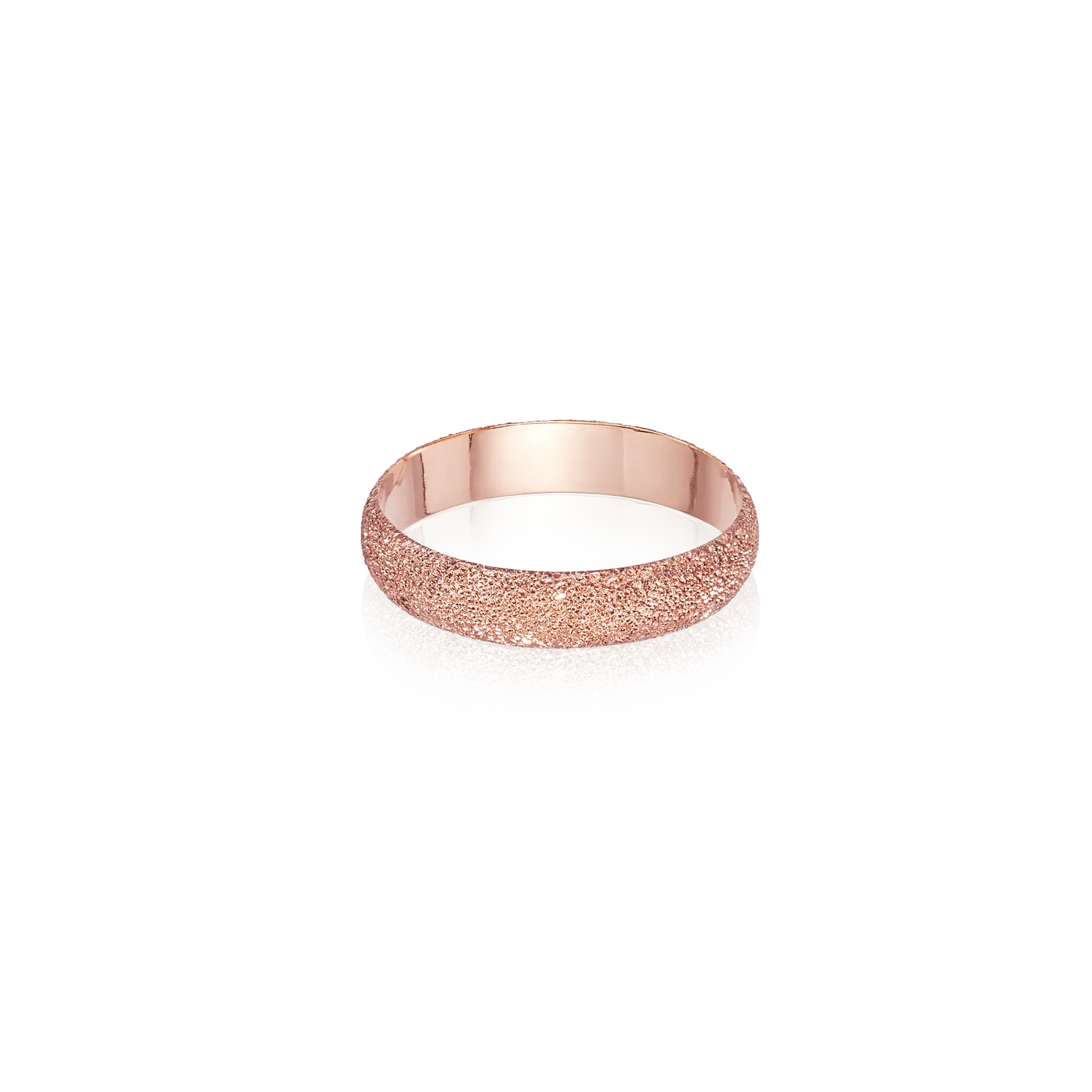 Florentine Finish Flat Ring - Pink Gold
This flat ring is approximately 4mm wide and available in 18k pink gold.
The "Florentine Finish" creates a delicate hammered look. Passed between generations of goldsmiths, metals are engraved using precise hand-eye coordination as each mark amounts to an inimitable texture and even surface. A matte finish shifts to a sparkle as the small indentations hit the light.
Please note that as each product is made by hand, there may be slight natural variations in the shape or tone of pieces.
Florentine Finish Flat Ring - Pink Gold