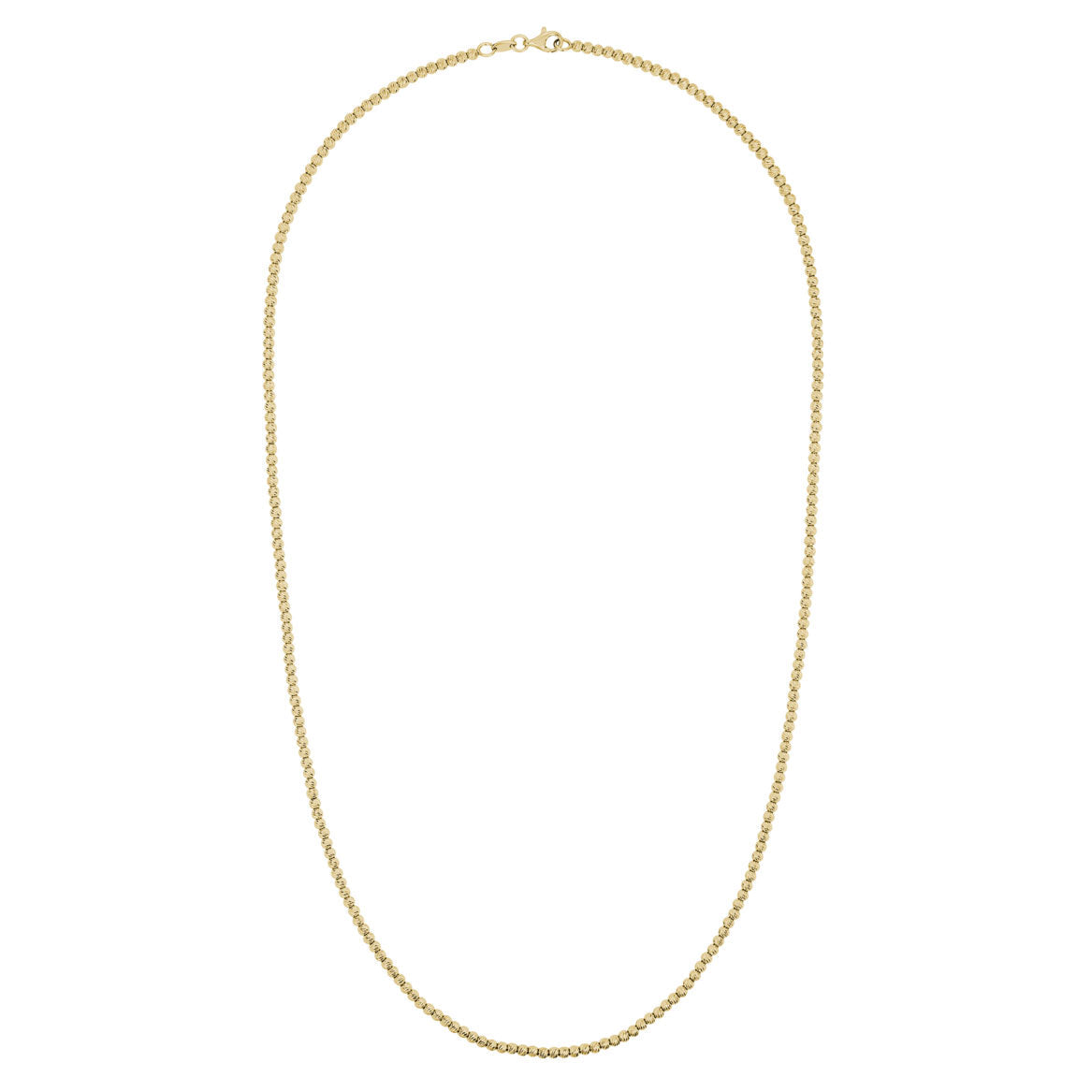 Discoball Necklace 40cm - 18k Yellow Gold
Tiny gold beads have been laser faceted and strung on a fine chain to achieve the light finish of our Discoball pieces.
Available in 18k Yellow Gold. These pieces are meant to be worn alone or layered, and are 40cm (15.75") long.
Please note that as each product is made by hand, there may be slight natural variations in the length or tone of pieces.
Discoball Necklace 40cm - 18k Yellow Gold