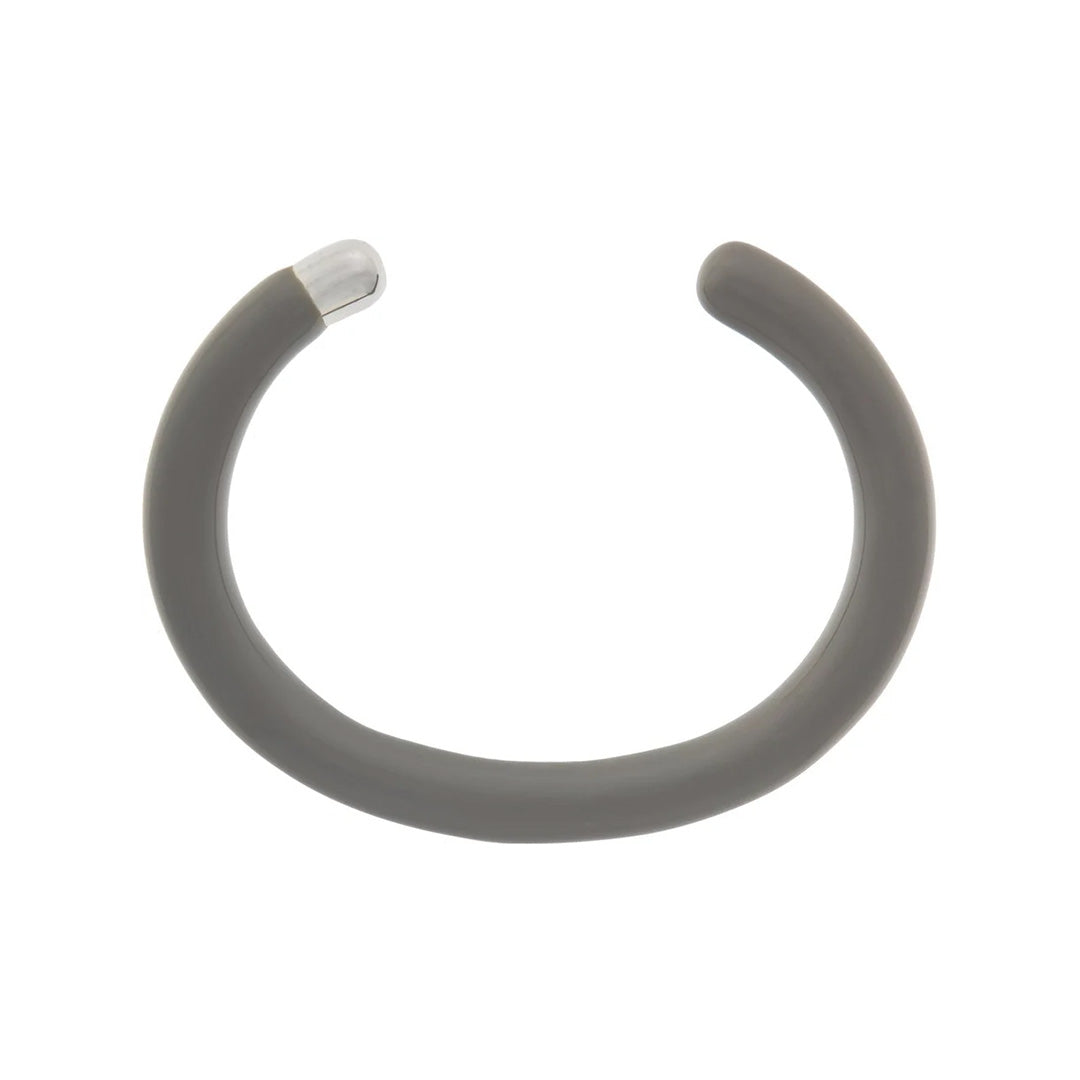 The color of a clean NYC sidewalk.
A word on sizing: Regular fits up to a 6" wrist comfortably. A large fits up to a 7" wrist comfortably.
Please contact us if you would like a custom size--we are happy to accommodate.
The Enamel Cuffling® is sterling silver and enamel.
The thickness of the Enamel Regular Cuffling® is about 6.3mm and the opening of the cuffling is about 25mm.