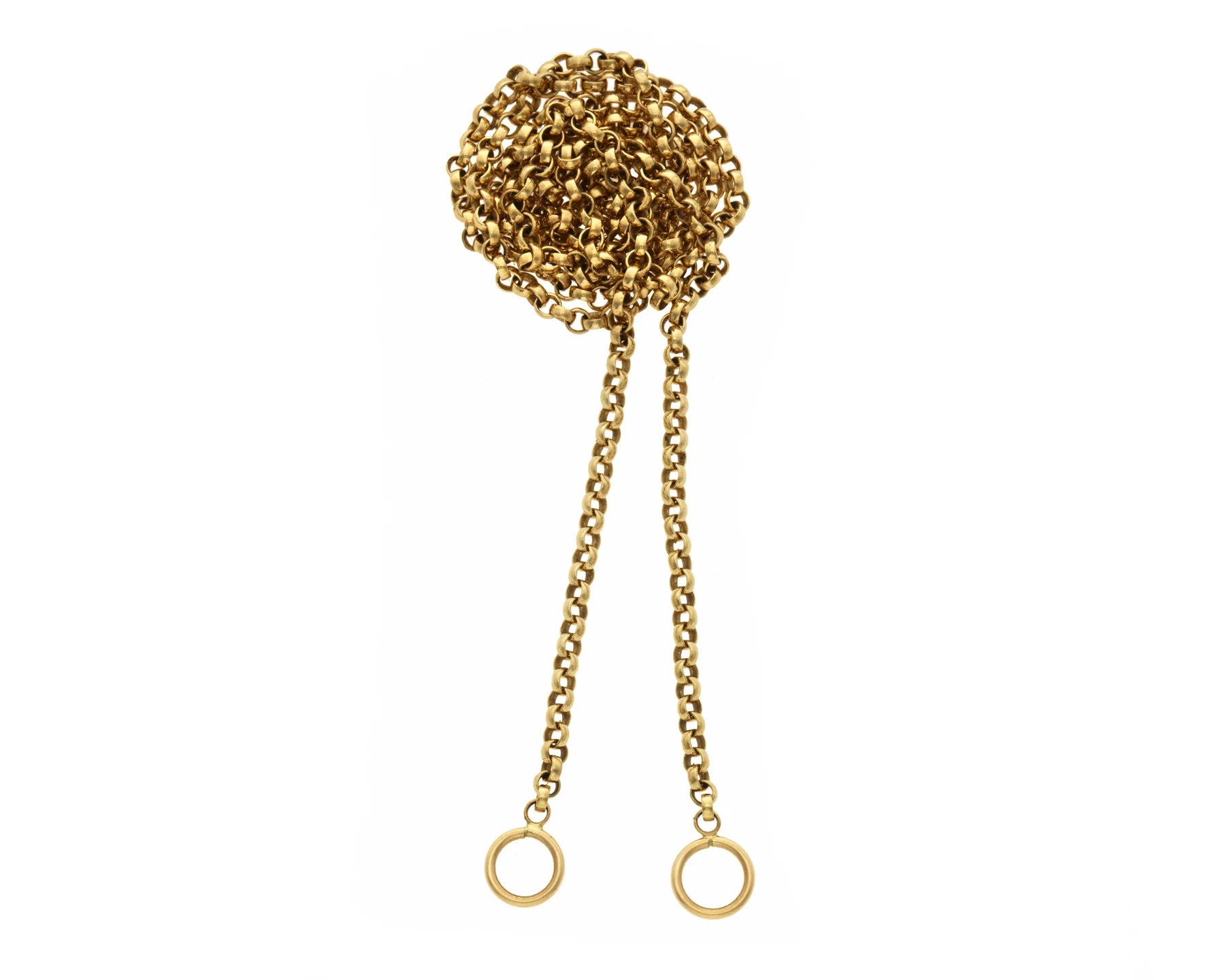 Versatility is this chain's specialty. It is great for doubling or quadrupling to create some fringe, yet it stands firm on its own. A simple chain with lots of playing power.
The Rolo chain works with all of our locks.
14k Gold
The links each measure about 2.4mm X 2.4mm.