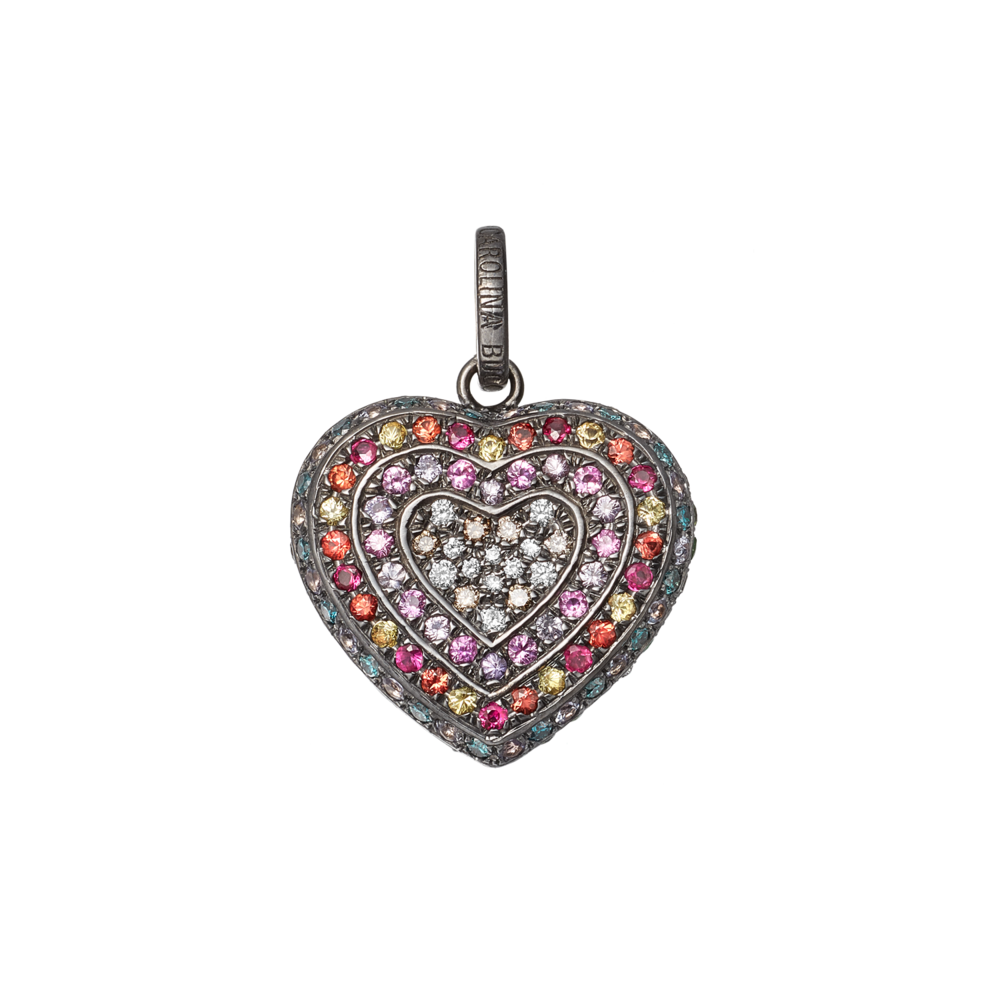 Rainbow Pavé Small Cuore Pendant
18k Yellow Gold set with combinations of opal and diamonds stones. This pendant is approximately 2.75cm tall and features a classic Carolina Bucci link.
Please note that as each product is made by hand, there may be slight natural variations in the length or tone of pieces.
Rainbow Pavé Small Cuore Pendant