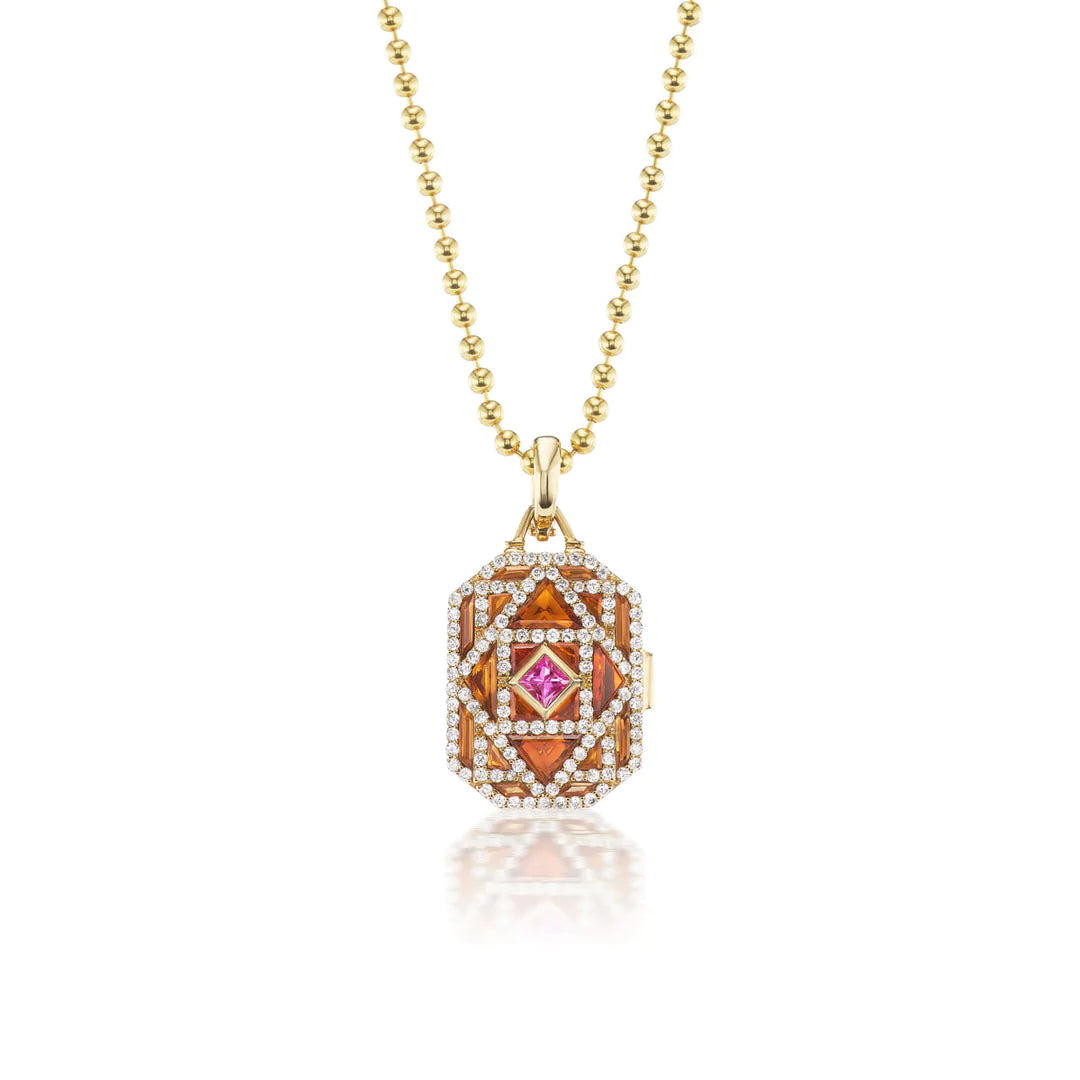 A locket that inspires your Attention to stay with your Intention, so that they unite. Our Locket is here to remind you of your Intention.
Product Description:
18 Karat Yellow Gold
18" long solid Gold chain
0.65 carats Diamonds
0.21 carats Sapphire
1.734 carats Hand-Cut Citrines
4.32 carats Rock Crystal
1.182 carats Mother of Pearl
*with one crystal tablet and custom gold, hand-painted intention or letter of your choice.
The custom painting can be an intention you are woking on, a name, or anything you would like to keep close to your heart. Additional tablets can purchased and can be made to order in other stone options. Contact us for details.